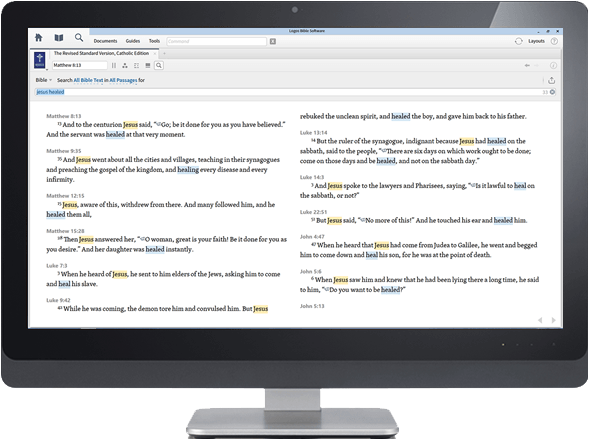 Interactive Media
Use Verbum to quickly filter the complex books of Psalms and Proverbs, see exactly how far Paul traveled in his ministry, or discover just how long the Ark was. Verbum's Interactive Media tools are a simple way to enhance your study.
Provides geographical insight into biblical narratives
Enables a quick and comprehensive survey of Psalms and Proverbs
Convert denarii to dollars or cubits to centimeters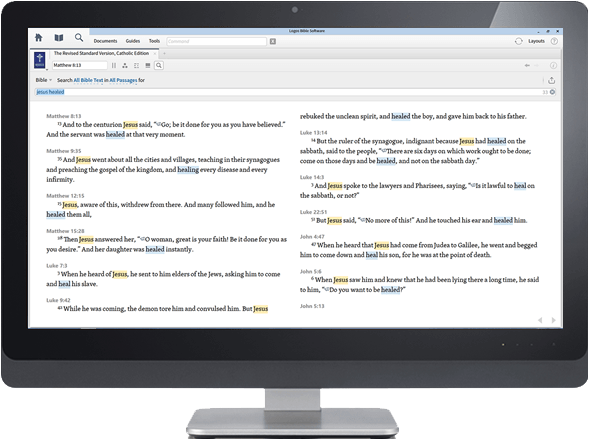 "Happy is the man who finds wisdom, and the man who gets understanding, for the gain from it is better than gain from silver and its profit better
than gold."
(Proverbs 3:13–14, RSVCE)
Study the geography of the Bible
Gain insight by exploring biblical narratives or the lives of Church Fathers within their geographical context. Open the Atlas window and hover over a city like "Damascus" for a brief description, then click on the city name to open a new panel with even more information.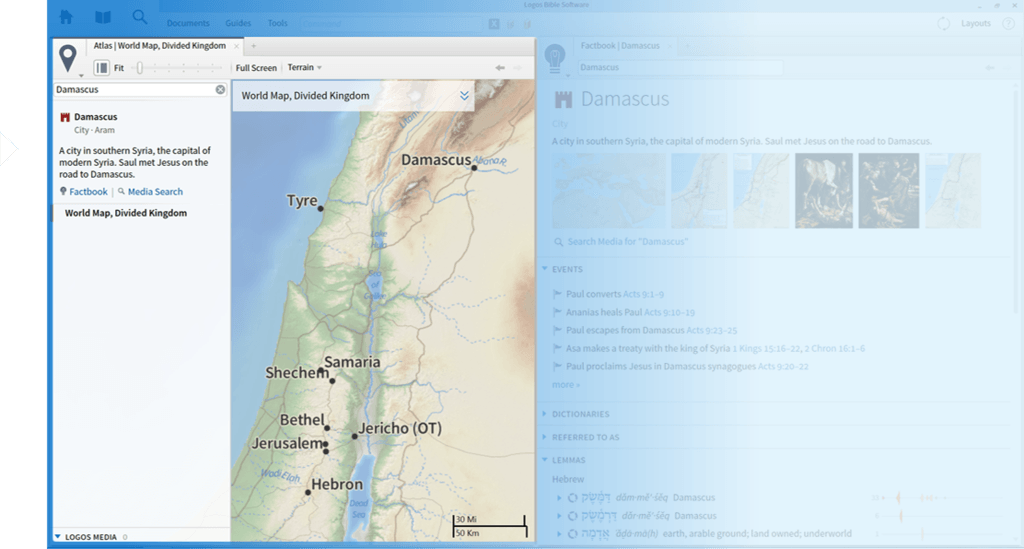 Interact with
the Psalms
The Psalm Browser allows you to quickly filter all 150 Psalms by genre, structure, author, and theme. Accessed from the Tools menu, you'll find colorful, interactive graphics that help you find the Psalm you're looking for in seconds.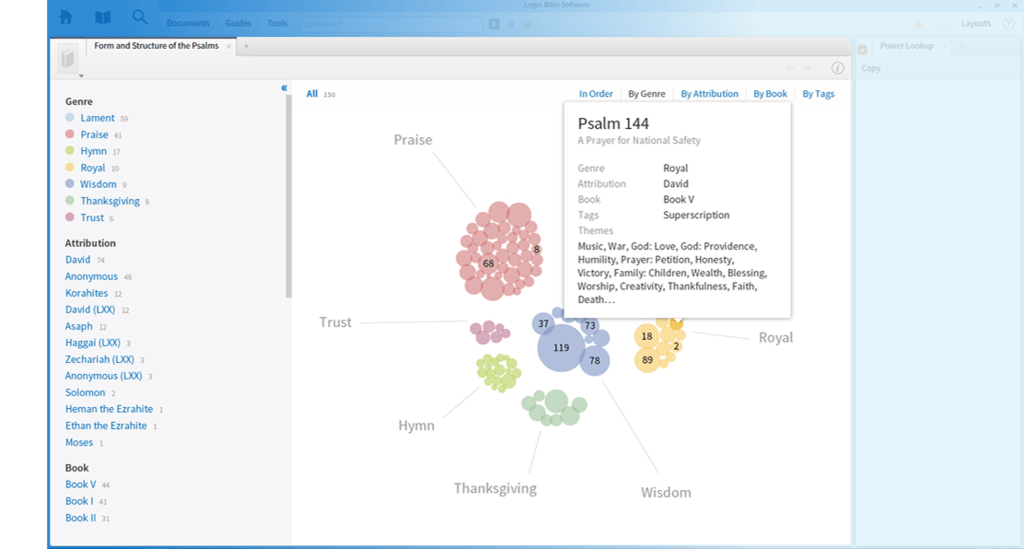 Find the Proverb
you need
Study a group of Proverbs organized by people, form, theme, and topic. In a book that speaks to multiple audiences, topics, and themes, the Proverbs Explorer's interactive table of contents lets you survey the book and study the proverbs that interest you.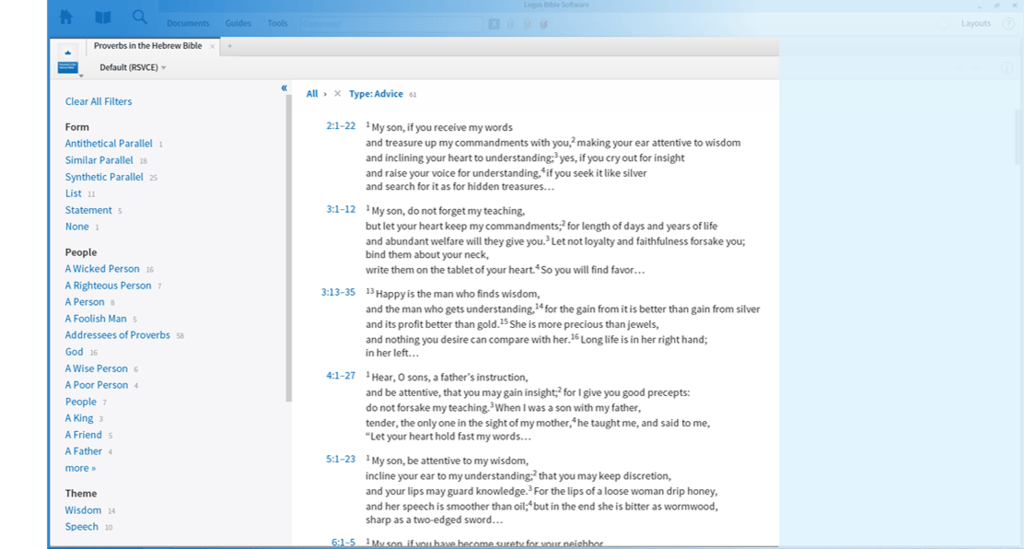 Understand biblical weights and measures
Put biblical measurements in context by converting them into modern examples. Discover how many feet are in a cubit, how much a talent weighs, or what a denarius was really worth to the workers in the vineyard.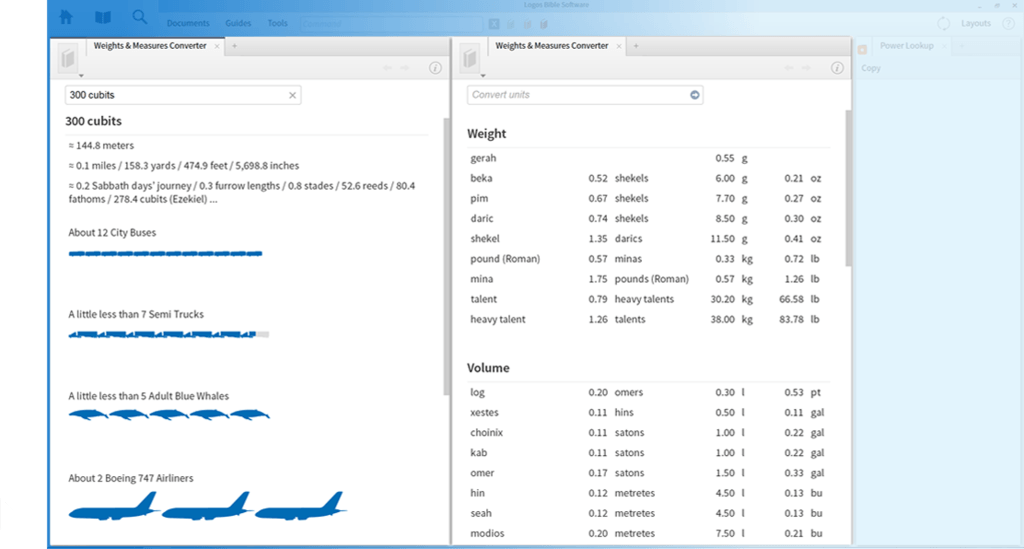 Expect more from your books—get a new
Verbum library today
Select a library