The Rabbinic Messiah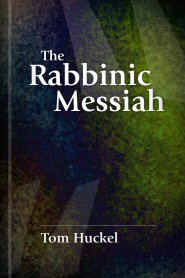 Overview
Rabbinic Messiah is a collection of traditional Jewish Messianic belief quotes, as proclaimed by the Rabbis down through the centuries. The quotes are taken from the most commonly used Jewish literature resources. These Messianic belief statements are arranged in canonical order, i.e. according to the traditional Canon of the Christian Bible. Since this is simply a collection of the quotes themselves with very little commentary by the author (only where he felt it was needed), this work then can be a helpful reference tool that can be useful to both Jewish and Christian scholars alike.
Product Details
Title: The Rabbinic Messiah
Author: Tom Huckel
Publisher: Hananeel House
Publication Date: 1998
Reviews
What other people are saying about The Rabbinic Messiah.