Like Christ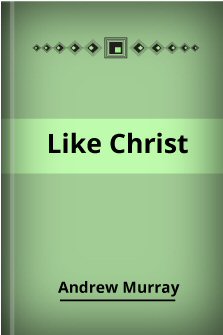 Overview
In this volume Andrew Murray states his purpose, in part, as to draw such a portrait of the Son of God, as in all things made like unto His brethren, "as to show how, in the reality of His human life, we have indeed an exact Pattern of what the Father wants us to be. What was wanted was such a portrait as should make likeness to Him infinitely and mightily attractive, should rouse desire, awaken love, inspire hope, and strengthen faith in all who are seeking to imitate Jesus Christ." In the decades since its first publication, Christians the world over have agreed that this book represent a marvelous achievement of that purpose.
Product Details
Title: Like Christ
Author: Andrew Murray
Publisher: Woodlawn
Publication Date: 1998
Reviews
What other people are saying about Like Christ.