Thoughts for the Quiet Hour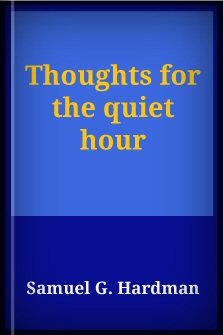 Overview
These devotional thoughts, originally compiled by D. L. Moody, have been used by thousands upon thousands of people over a period of many decades in their times alone with God. This new edition is an aid to all who need some encouragement to be faithful in their own "quiet hour."
Product Details
Title: Thoughts for the Quiet Hour
Authors: Samuel G. Hardman and Dwight L. Moody
Publisher: Woodlawn
Publication Date: 1998
Reviews
What other people are saying about Thoughts for the Quiet Hour.