Holiness: Its Nature, Hindrances, Difficulties and Roots (Audio)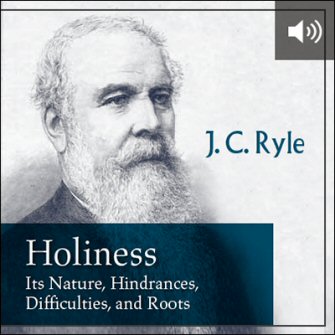 Overview
Felt by many to be his masterwork, J.C. Ryle's Holiness: Its Nature, Hindrances, Difficulties, and Roots is a timeless classic on what it means to be a Christian. First exploring the nature of sin, sanctification, and holiness, Ryle then draws examples from the Scriptures to argue that professing one's faith isn't merely enough to live the true Christian life. Written with Ryle's customary straight-shooting verve and packed with biblical insight, Holiness has been impacting Christian lives for over a century.
When you listen in Logos, your audiobooks sync across devices—pause a book anytime on your home computer, then pick up where you left off in your car or on your laptop. Listen on your lunch breaks, as a family, or as part of your personal devotional time. Tap into the power of Logos Bible Software in a new way, adding even more dimension to your digital library.
Product Details
Title: Holiness: Its Nature, Hindrances, Difficulties and Roots
Author: J.C. Ryle
Narrator: Gordon Greenhill
Print Publisher: William Hunt and Company
Print Publication Date: 1883
Hours: 15
Product Type: Audiobook
About J.C. Ryle
J.C. Ryle (1816–1900) was educated at Christ Church, Oxford, where he was a Craven Scholar. He was ordained in 1841, and became the first bishop of Liverpool in 1880. Ryle was a prolific writer his entire life, publishing dozens of bestsellers that were translated into many languages.
Reviews
What other people are saying about Holiness: Its Nature, Hindrances, Difficulties and Roots (Audio).