The Imitation of Christ (Audio)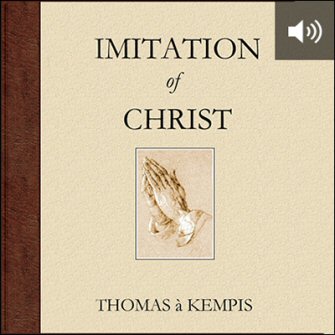 Overview
What does it mean to be a Christian? According to Thomas à Kempis, the Christian must completely imitate the life and example of Jesus Christ. In this classic treasure of Christian instruction, Thomas à Kempis challenges the believer to look intently upon the life of Christ and live in the pattern He established. This spiritual manual begins with the proper outward expressions of faith, moving quickly to the instruction of the reader's spiritual formation. All the while insisting that true imitation of Christ can only occur when the heart and mind are united to Christ.
When you listen in Logos, your audiobooks sync across devices—pause a book anytime on your home computer, then pick up where you left off in your car or on your laptop. Listen on your lunch breaks, as a family, or as part of your personal devotional time. Tap into the power of Logos Bible Software in a new way, adding even more dimension to your digital library.
About Thomas à Kempis
Thomas à Kempis (c. 1380–1471) was a late-Medieval Catholic monk and the probable author of The Imitation of Christ—a classic in Christian literature and one of the best-known books on Christian devotion. His name means "Thomas of Kempen," his hometown, and in German he is known as Thomas von Kempen.
Reviews
What other people are saying about The Imitation of Christ (Audio).