The Writings of Irenæus, vols. 1 & 2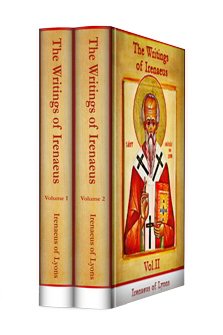 Overview
Irenaeus of Lyons was an influential Church Father of the second century. He was one of the first to emphasize the episcopacy and the canonicity of the four Gospels, playing a large role in the formation of a New Testament canon. Irenaeus was a disciple of Polycarp, who in turn was a disciple of the Apostle John.
The Writings of Irenaeus is an extensive collection of the bishop of Lyons' work, including his most famous work, Against Heresies—directed against the Gnostic heretics.
This product will download as a single resource.
In the Logos edition, these volumes are enhanced by amazing functionality. Important terms link to dictionaries, encyclopedias, and a wealth of other resources in your digital library. Perform powerful searches to find exactly what you're looking for. Take the discussion with you using tablet and mobile apps. With Logos Bible Software, the most efficient and comprehensive research tools are in one place, so you get the most out of your study.
Key Features
Presents an extensive collection of Irenaeus' works, including Against Heresies
Includes a brief introduction to Against Heresies
Product Details
Title: The Writings of Irenæus, vols. 1 & 2
Author: Irenaeus of Lyons
Translators: Alexander Roberts and W.H. Rambaut
Publisher: T&T Clark
Volumes: 2
Pages: 1,020
Christian Group: Orthodox
Resource Type: Collected Works
Individual Titles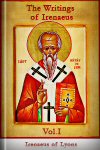 This volume contains an introduction by the translators and the first three books of Irenaeus' Against Heresies, in which he speaks against the Gnostic sect of heretics.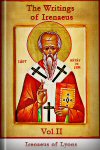 This volume contains the second volume of Roberts and Rambaut's Writings of Irenaeus. It includes the last two books of Irenaeus' Against Heresies and fragments from Irenaeus' lost writings.
About Irenaeus of Lyons
Irenaeus of Lyons (AD 130–202) was bishop of Lyon in Gaul. He was an early Church Father and apologist. His work played a key role in forming Christian theology. Unlike many of his contemporaries, Irenaeus was born into a Christian family. He was a priest at Lyons and became bishop after Pothinus was martyred. Most of his writing is directed against the Gnostic heretics. He is recognized as a Saint by both the Roman Catholic and Orthodox churches.
Reviews
What other people are saying about The Writings of Irenæus, vols. 1 & 2.