Verbum 8 Full Feature Upgrade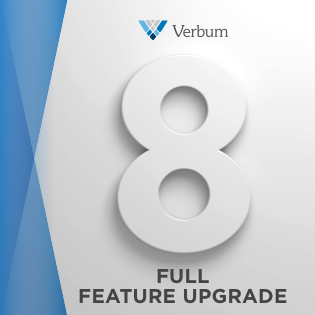 The Full Feature Upgrade gives you the all of the power and functionality of Verbum 8. Begin or continue your study with the completely retooled Home Page. Use workflows to follow in the footsteps of proven study and exegetical methods. Explore theology in all its facets with the Theology Guide. Record your insights clearly with the elegant new Notes tool.
Reviews
What other people are saying about Verbum 8 Full Feature Upgrade.