Confident Children and How They Grow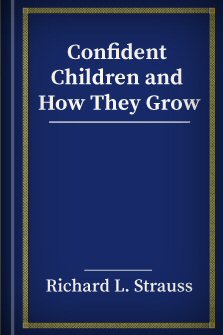 Overview
Parents sometimes find they need more wisdom, more patience, more love than they can possibly muster. This book shows that the model for successful parents is found in the nature and activity of God. By seeing the way He loves, disciplines and teaches us we can gain the practical help we need for rearing and training our children. This book does not claim to be a "cure-all" manual for parents, but it does share dramatically successful principles for helping parents lead their children into a confident relationship with God as they grow into adulthood.
Product Details
Title: Confident Children and How They Grow
Author: Richard L. Strauss
Publisher: Tyndale
Publication Date: 1975
Pages: 155
Reviews
What other people are saying about Confident Children and How They Grow.