De Nieuwe Bijbelvertaling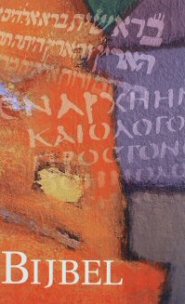 Nederlands Bijbelgenootschap
, 2004
Overview
De Nieuwe Bijbelvertaling is an interdenominational Dutch translation, intended for wide use in church and society. In this translation, published in 2004, special attention has been given to the various text types (genres) in the original text and the rendering of these in the context of present-day Dutch.
Key Features
Display parallel Bible versions
Search with linguistic databases
Praise for the Print Edition
It really is a pleasure to look up and search in ways never thought possible before these great electronic resources. I must confess that the 'wow' factor remains high even after roughly three months of use.
—Rubén Gómez, Bible Software Review
Product Details
Title: De Nieuwe Bijbelvertaling
Publisher: Nederlands Bijbelgenootschap
Publication Date: 2004
Reviews
What other people are saying about De Nieuwe Bijbelvertaling.