Grace Abounding to the Chief of Sinners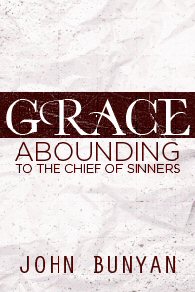 Overview
This spiritual classic, originally published in 1666, is in some respects similar to Augustine's Confessions. Bunyan traces his own spiritual pilgrimage from youth, through several crises, to his conversion. Through many trials, difficulties, temptations, and sorrows, he comes to rely solely on Christ for his every need. Written in prison, it served as an epistle of encouragement to his congregation. Bunyan's moving story of his conversion has become spiritual food for countless others.
Product Details
Title: Grace Abounding to the Chief of Sinners
Author: John Bunyan
Publisher: Logos Research Systems
Publication Date: 1995
Reviews
What other people are saying about Grace Abounding to the Chief of Sinners.