Logos Digital Hymnal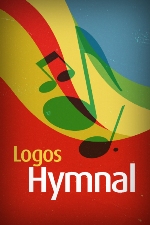 Overview
100 MIDI hymns for playback or reading, includes fully searchable lyrics. Hymns are provided in standard MIDI file format. Use the hymns royalty free, load them into your music software and make your own arrangements, or just have the hymns playing while you meditate on God's Word.
Note: The Libronix DLS version of this resource does not allow for the MIDI files to be loaded into other music software. Playback within Libronix is enabled, however.
Key Features
Scripture verses provided with each song
Christmas and patriotic songs included
Individual Titles
A Mighty Fortress Is Our God
Alas! And Did my Savior Bleed?
All Creatures of Our God and King
All for Jesus
All Hail the Power of Jesus' Name
All the Way My Savior Leads Me
Amazing Grace
America the Beautiful
And Can It Be?
Angels We Have Heard on High
At Calvary
At the Cross
Away in a Manger
Battle Hymn of the Republic
Blessed Assurance
Blessed Be the Name
Blest Be the Tie that Binds
Christ Arose
Christ the Lord Is Risen Today
Come Thou Fount of Every Blessing
Come, Thou Almighty King
Come, Thou Long-Expected Jesus
Crown Him with Many Crowns
Doxology
Fairest Lord Jesus
Faith Is the Victory
Faith of Our Fathers
Gloria Patri
God Is So Good
God of Our Fathers
Hallelujah Chorus
Hallelujah, What a Savior!
Hark! The Herald Angels Sing
He's Got the Whole World in His Hands
He Hideth My Soul
Holy, Holy, Holy
How Firm a Foundation
I'll Go Where You Want Me to Go
I Have Decided to Follow Jesus
I Heard the Bells on Christmas Day
I Know Whom I Have Believed
I Love to Tell the Story
I Need Thee Every Hour
I Sing the Mighty Power of God
I Surrender All
I Will Sing the Wondrous Story
Immortal, Invisible
It Came upon the Midnight Clear
It Is Well with My Soul
Jesus Loves Me
Jesus Paid It All
Joy to the World
Joyful, Joyful, We Adore Thee
Just As I Am
Lead On O King Eternal
Like a River Glorious
Love Divine, All Loves Excelling
More Love to Thee
My Country, 'Tis of Thee
My Jesus I Love Thee
Nearer, My God, to Thee
Nothing But the Blood
O Come, All Ye Faithful
O Come, Let Us Adore Him
O Come, O Come, Emmanuel
O For a Thousand Tongues
O God, Our Help in Ages Past
O Holy Night!
O Little Town of Bethlehem
O Worship the King
O, How I Love Jesus
Onward, Christian Soldiers
Peace Like a River
Praise Him! Praise Him!
Praise to the Lord, the Almighty
Redeemed
Rock of Ages
Savior, Like a Shepherd Lead Us
Silent Night! Holy Night!
Since I Have Been Redeemed
Sing Praise to God Who Reigns Above
Stand Up, Stand Up for Jesus
Standing on the Promise
Take My Life and Let It Be
The Church's One Foundation
The First Noel
The Old Rugged Cross
There Is a Fountain
There Is Power in the Blood
This Is My Father's World
'Tis So Sweet to Trust in Jesus
To God Be the Glory
Trust and Obey
We've a Story to Tell to the Nations
We Three Kings
What a Friend We Have in Jesus
What a Wonderful Savior!
What Child Is This?
When I Survey the Wondrous Cross
While Shepherds Watched Their Flocks
Product Details
Title: Logos Hymnal
Author: Joyful Noise Music Company
Publisher: Joyful Noise Music Company
Publication Date: 1995
Reviews
What other people are saying about Logos Digital Hymnal.