The Westminster Confession of Faith: American Revision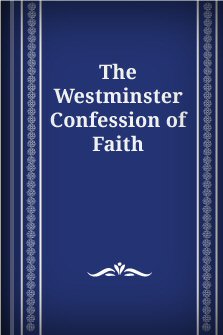 Overview
Produced by the Westminster Assembly for the great Parliament, this time-honored treasure of the faith bears striking resemblance to the Irish Articles, but is far abler, fuller, and superior to any of its predecessors, and gives proof that the Assembly was steadily dominated by its aim to state nothing therein which is not expressly taught in the Word of God, or derivable therefrom by good and necessary reference. Working thus it produced not only the most logical and most complete, but the most Biblical and the noblest creed ever yet published. This edition contains the American revision, which, in addition to other changes, removes portions of chapter XXV regarding the Pope.
Product Details
Title: Westminster Confession of Faith
Author: Westminster Assembly
Publisher: Logos Research Systems
Publication Date: 1996
Reviews
What other people are saying about The Westminster Confession of Faith: American Revision.