Lightfoot's Apostolic Fathers in Greek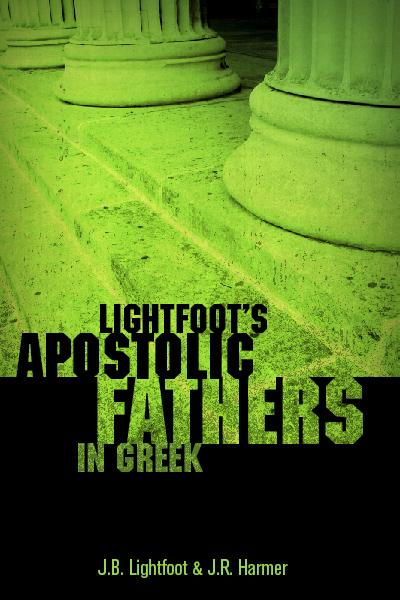 Overview
From the Preface: The text of the Epistles of Clement, Ignatius and Polycarp and of the Martyrdom of Polycarp is taken from Bishop Lightfoot's larger work The Apostolic Fathers, Part I. S. Clement of Rome (2 vols., Macmillan & Co., 1890); Part II. S. Ignatius, S. Polycarp (2nd edition, 3 vols., Macmillan & Co., 1889). That of the Teaching of the Apostles was revised by him for this work. Mr Harmer contributes the text of the Epistle of Barnabas, the Shepherd of Hermas, and the Epistle to Diognetus. The Fragments of Papias and the Reliques of the Elders are taken from the printed editions referred to in each case.
The introductory material also contains an extract from the Last Will and Testament of J. B. Lightfoot.
Product Details
Title: Lightfoot's Apostolic Fathers in English
Author: J.B. Lightfoot
Publisher: Macmillan & Co., London
Publication Date: 1898
Reviews
What other people are saying about Lightfoot's Apostolic Fathers in Greek.