The Progress of Dogma: Being the Elliot Lectures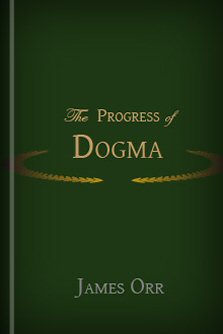 Overview
The Progress of Dogma contains 10 lectures originally delivered in 1897 at Western Theological Seminary. Covering the history of dogma, The first six lectures deal with the early period of development, the seventh with the Middle Ages, the eighth with the Reformation, and the last two lectures with modern developments. Includes a detailed table of contents and helpful notes. The lectures are as follows:
Idea of Course—Relations of Dogma to Its History—Parallelism of Logical and Historical Developments
Early Apologetic and Fundamental Religious Ideas—Controversy with Paganism and Gnosticism (Second Century)
The Doctrine of God; Trinity and Deity of Son and Spirit—Monarchian, Arian, and Macedonian Controversies (Third and Fourth Centuries)
Same Subject Continued—Arian and Macedonian Controversies
The Doctrine of Man and Sin; Grace and Predestination—Augustinian and Pelagian Controversy (Fifth Century)
The Doctrine of the Person of Christ—The Christological Controversies: Apollinarian, Nestorian, Euthychian, Monophysite, Monothelite (Fifth to Seventh Centuries)
The Doctrine of Atonement—Anselm and Abelard to Reformation (Eleventh to Sixteenth Centuries)
The Doctrine of the Application of Redemption; Justification by Faith, Regeneration, Etc.—Protestantism and Roman Catholicism (Sixteenth Century)
Post-Reformation Theology: Lutheranism and Calvinism—New Influences Acting of Theology and Their Results in Rationalism (Seventeenth and Eighteenth Centuries)
Modern Restatement of the Problems of Theology—The Doctrine of the Last Things (Nineteenth Century)
Praise for the Print Edition
Professor Orr has produced a valuable, timely, and most interesting contribution to an important subject.
—Critical Review
A very good piece of work . . . The story of the growth of Christian dogma from the earliest days to our own time demands high powers and considerable courage in the narrator. These qualities Dr. Orr possesses in a marked degree.
—Guardian
Product Details
Title: The Progress of Dogma
Author: James Orr
Publisher: A. C. Armstrong
Publication Date: 1901
Pages: 365
About James Orr
James Orr (1844–1913) was minister of the East Bank United Presbyterian Church in Hawick, Scotland, from 1874–1891, and professor of church history in the Theological College of the United Presbyterian Church of Scotland from 1874–1901. From 1901, he was professor of apologetics and theology at Glasgow College of the United Free Church. He was among the chief promoters for the union between the Free and United Presbyterian Churches in Scotland. He lectured at seminaries all over the world and was a prolific writer and editor.
Orr served as the editor for the International Standard Bible Encyclopedia, 1915 Edition, contributed four volumes to the The Pulpit Commentary, and is featured in The Fundamentals (4 vols.).
Reviews
What other people are saying about The Progress of Dogma: Being the Elliot Lectures.