The Virgin Birth of Christ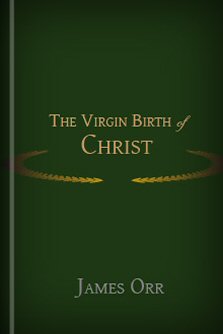 Charles Scribner's Sons
, 1907
Overview
The Virgin Birth of Christ contains eight lectures originally delivered in 1907 in the Chapel of Fifth Avenue Presbyterian Church, New York. The aim of the lectures is to establish faith in the miracle of the Lord's incarnation by birth from the Virgin, to meet objections, and to show the intimate connection of fact and doctrine in this transcendent mystery. Includes a detailed table of contents, helpful notes, and an appendix with additional material. The lectures are as follows:
Statement of the Case—Issues and Preliminary Objections
The Gospel Witnesses—Genuineness and Integrity of the Records
Sources of the Narratives—Historical and Internal Credibility
The Birth Narratives and the Remaining Literature of the New Testament—Alleged Silence of the New Testament
Relation to Old Testament Prophecy—Witness of Early Church History
Mythical Theories of Origin of Narratives of the Virgin Birth—Alleged Heathen Analogies
Doctrinal Bearings of the Virgin Birth—Person of Christ as Involving Miracle: Sinlessness and Uniqueness
Doctrinal Bearings of the Virgin Birth: The Incarnation—Summary and Conclusion
Praise for the Print Edition
The best book on the subject.
—The New-Church Review
Professor Orr does not forget that the keen assault upon the doctrine of the Virgin Birth is being made for the most part by those who reject the Incarnation and deny the supernatural, and this to him is very significant. The Appendix is hardly less valuable than the book itself, containing as it does summaries of an extracts from papers on this topic contributed by representative scholars in England, America, Holland, Germany, and France.
—Homiletic Review
It will create a profound impression, and will, without a doubt, become the standard work on the subject from the conservative standpoint. His brilliant and able statement and broad yet conservative discussion strongly recommend the book.
—The Book Buyer
Product Details
Title: The Virgin Birth of Christ
Author: James Orr
Publisher: Charles Scribner's Sons
Publication Date: 1907
Pages: 301
About James Orr
James Orr (1844–1913) was minister of the East Bank United Presbyterian Church in Hawick, Scotland, from 1874–1891, and professor of church history in the Theological College of the United Presbyterian Church of Scotland from 1874–1901. From 1901, he was professor of apologetics and theology at Glasgow College of the United Free Church. He was among the chief promoters for the union between the Free and United Presbyterian Churches in Scotland. He lectured at seminaries all over the world and was a prolific writer and editor.
Orr served as the editor for the International Standard Bible Encyclopedia, 1915 Edition, contributed four volumes to the The Pulpit Commentary, and is featured in The Fundamentals (4 vols.).
Reviews
What other people are saying about The Virgin Birth of Christ.