Christianity and the Social Crisis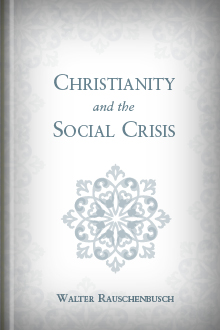 In this foundational work, Rauschenbusch explores how Christianity can meet the needs of his time. He opens with a history examining how the Old Testament prophets, Jesus, and the early church responded to social needs, before discussing how the church has failed to continue this focus. He describes current social issues and the church's interest in responding to them. Finally, he considers what contributions the church should make and distinguishes between correct and incorrect methods for social change.
About Walter Rauschenbusch
Walter Rauschenbusch (1861–1918) was a Baptist pastor and important figure in the Social Gospel movement. He co-founded The Brotherhood of the Kingdom, a group of thinkers advocating social change. His writings influenced Martin Luther King Jr., Desmond Tutu, and multiple social justice ministries.
Reviews
What other people are saying about Christianity and the Social Crisis.