Living in the Power of the Holy Spirit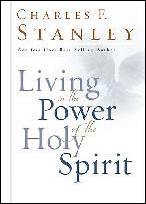 Overview
As young believers we often begin our walk with Christ energetically and ready to "take on the world." But somewhere along the way, we find ourselves faltering. Why? Because we stop relying on the Holy Spirit to guide us and protect us from temptation.
Charles Stanley reminds us that the Holy Spirit is the promise from the Father for all believers. By illuminating who He is, how we receive Him, and what He can do in our lives, Stanley removes much of the mystery surrounding the Holy Spirit, and offers new hope to believers who have long been perplexed by this member of the Trinity.
Reviews
What other people are saying about Living in the Power of the Holy Spirit.