Theology of the Old Testament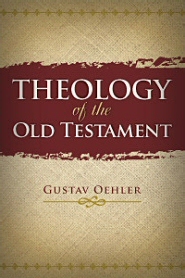 Overview
Gustav Oehler's Theology of the Old Testament is helpful to ministers and biblical students due to its subject, its wide range of thought, the thoroughness with which the topics are examined and discussed, and the positive results to which the author arrives. Oehler focuses on the supernatural character and gradual progress of revelation in the Old Testament. He is able to embrace the whole field of Israel's history in its connection with the founding of a kingdom of God among men and weaves the whole into a thorough unity of which the final expression is Christ. The paramount character of the Theology of the Old Testament is the clear exhibition of God's revelation of Himself and the divine manner in which men were educated for the coming of Christ and the truths which He came to teach. In the careful tracing of these thoughts, as revealed in facts and by words in the Old Testament, Oehler has presented the theology of the Old Testament in a form which at one and the same time meets the demands of theological science and the practical wants of the Christian believer. He has produced a work which stands, as Dr. Schaff has said, "at the head of this department of biblical study."
Product Details
Title: Theology of the Old Testament
Author: Gustav Friedrich Oehler
Publisher: Funk & Wagnalls
Publication Date: 1883
Pages: 579
About Gustav Friedrich Oehler
Gustav Friedrich Oehler (1812-1872), a German theologian, taught at Tübingen Seminary and was a pastor of a church in Schonthal. He eventually became the seminary's director as well as the university's professor of Old Testament theology. His works include Gesammelte Seminarreden and Lehrbuch Symbolik, both published posthumously, and wrote numerous articles for Herzog's Realencyklopädie.
Sample Pages from the Print Edition
Reviews
What other people are saying about Theology of the Old Testament.