Palestine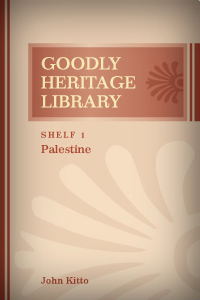 Overview
A history of Palestine (Israel) from the time of the Patriarchs to the 1800's. The first part of the book deals with Geography and Natural History of the Country, and on the Customs and Institutions of the Hebrews. The second part of the book deals with a treatment of the history chronologically with mention of other world persons and events.
Product Details
Title: Palestine
Author: John Kitto
Publisher: Galaxie Software
Publication Date: 2004
Reviews
What other people are saying about Palestine.