Overview
Add three volumes of insightful New Testament commentary to your library with the D. Edmond Hiebert Commentary Collection. A revered evangelical commentator, Hiebert brings pastoral warmth and insight with a scholarly backbone to epistles from Paul, Peter, and James. His commentary is valuable for both scholars and laypeople, with rigorous but readable application of the original Greek and thorough expositional detail. He takes a clause-by-clause approach, but is sure to keep the overall message of each epistle in mind throughout. The theological orthodoxy, reverent scholarship, and evangelical warmth of Hiebert's commentaries make them glad additions to the library of any modern Bible reader.
In the Logos editions, these valuable volumes are enhanced by amazing functionality. Scripture citations link directly to English translations, and important terms link to dictionaries, encyclopedias, and a wealth of other resources in your digital library. Perform powerful searches to find exactly what you're looking for. Take the discussion with you using tablet and mobile apps. With Logos Bible Software, the most efficient and comprehensive research tools are in one place, so you get the most out of your study.
Key Features
3 evangelical commentaries on New Testament literature
Pastoral warmth and insight with a scholarly backbone
Thorough bibliographies for additional study
Praise for D. Edmond Hiebert
While our generation has produced many notable scholars, few have achieved excellence in writing biblical commentaries from the standpoint of evangelical theology. The tendency has been in religious literature to discuss the views of men rather than the inspired Word of God. Dr. D. Edmond Hiebert has manifested extraordinary gifts as a leading scholar in the field of biblical exegesis. In his writings he has shown thorough research, a comprehensive review of pertinent literature, and, more importantly, a penetrating discernment of the precise meaning of the scriptural text. He has combined depth in scholarship with practical application and has manifested an ability to communicate the results of his study in an understandable way. His works have benefited both the scholar and the lay reader and have served to provide a solid basis for interpreting Scripture for a generation which has deviated more from biblical truth than any generation in the past. God has raised up men such as Dr. Hiebert to provide a sure word in an age that is groping for eternal truth.
—John F. Walvoord, president, Dallas Theological Seminary
Dr. Hiebert towers among God's men as a man of intellectual power and spiritual warmth that are rooted in a vital relationship with Jesus Christ, whom he loves, and nurtured by the Holy Scriptures, which are his sole delight.
—R. M. Baerg, pastor, Mennonite Brethren Church, Dinuba, CA
As his colleague I have great admiration for his scholarship and personal piety. . . . His theological stance is conservative, but it is not a blind conservatism since he is aware of the wide range of views that exist. His commitment to the infallible Word of God is unambiguous. . . . He lives among us as a man of spiritual stature and grace.
—Elmer A. Martens, professor of Old Testament, Mennonite Brethren Biblical Seminary, Fresno, CA
Product Details
Title: D. Edmond Hiebert Commentary Collection
Author: D. Edmond Hiebert
Publisher: BMH Books
Volumes: 3
Pages: 1,136
Christian Group: Evangelical
Resource Type: Commentary
Individual Titles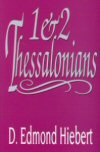 Paul wrote his first letter to the Thessalonians to comfort and encourage them He urged these new believers to watch for their Lord's return and so live a life of committed holiness. In his commentary on the Thessalonian epistles, D. Edmond Hiebert assumes Paul's concern for his own readers and makes his commentary practical for today's believers. Hiebert maintains a tone of commentary with a pastoral insight for making Paul's love and concern for the church come alive.
These epistles contains some of the most specific and important information about the last days and how the chuch can be ready. Hiebert's wide application of the original Greek and his confident use of other commentaries and studies make this book a handy tool for pastors and other church leaders. Yet his work is not so exhaustive that the layman cannot benefit greatly.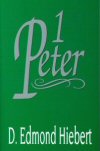 In his commentary on 1 Peter, D. Edmond Hiebert offers a solid study of the most colorful disciple's thoughts. He traces the ways in which Jesus transformed Peter's life to make him a pillar of the early church. Peter learned many hard lessons and developed undaunted courage to meet an unbelieving and persecuting world.
In expositional detail, Hiebert leads the reader step by step through this rich portion of practical teaching. The life of faith grows only in proper relationship with God, the church, and a needy but hostile world. Believers stand together as a holy priesthood to bear witness to the salvation found in the sacrifice of God's lamb and the glory that shines through the fires of suffering.
Hiebert reaches both scholar and layperson with his accurate but understandable application of Greek and the addition of a detailed bibliography for further study.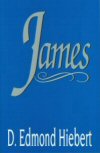 In his commentary on James, D. Edmond Hiebert offers a richly practical study of this letter from Jesus' younger brother. Hiebert presents insights that are valuable for both the lay person and the scholar that show how, far from contradicting Paul's letters, James' passionate pleas for obedience are a grace-filled complement to them.
About D. Edmond Hiebert
D. Edmond Hiebert (1910–1995) was a noted author, teacher, and Bible commentator. He received his AB in history from John Fletcher College and his ThM and ThD from Southern Baptist Seminary. Before and during his seminary training he served as a pastor; following his graduation from seminary he served as professor of New Testament at Tabor College, Hillsboro, Kansas. In 1955 he became professor of Greek and New Testament at the Mennonite Brethren Biblical Seminary in Fresno, CA. He authored 17 books—the majority of them focusing on New Testament books and topics. He also contributed articles to various periodicals including The Christian Leader, The Defender, The Journal of Church & Society, Bibliotheca Sacra, and Direction.