Select Works of Lewis Carroll (2 vols.)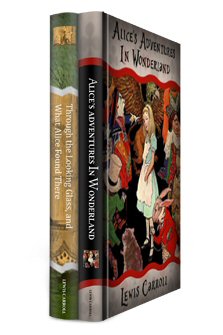 Overview
Explore the peculiar world of Lewis Carroll with this collection of his fantastical stories and poetry. In a world increasingly dominated by reason, Lewis Carroll—himself a mathematician from an intensely conservative family—became famous for writing nonsense. Released in 1866, Alice's Adventures in Wonderland met with immediate commercial success, and was in the hands of everyone from Queen Victoria to Oscar Wilde. Ever since, readers have been unceasingly captivated by Alice and her interactions with the White Rabbit, the Cheshire Cat, and the Queen of Hearts.
The Select Works of Lewis Carroll includes both Alice's Adventures in Wonderland, and its sequel Through the Looking Glass, and What Alice Found There. Carroll's whimsical wit is unmatched in the English language, and will be appreciated by any student of literature and language.
The Logos edition of these valuable volumes are enhanced by amazing functionality. Study Carroll's texts alongside a library of classic literature and philosophy. Important terms link to dictionaries, encyclopedias, and a wealth of other resources in your digital library. Powerful searches help you find exactly what you're looking for. Tablet and mobile apps let you take your study with you. With Logos Bible Software, the most efficient and comprehensive research tools are in one place, so you get the most out of your study.
Key Features
Includes all of Lewis Carroll's stories and poems about Alice in Wonderland
Presents classic works from literature's most celebrated literary nonsense writer
Provides classic illustrations from John Tenniel and Arthur Rackham
Individual Titles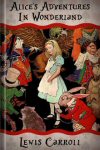 Lewis Carroll's Alice's Adventures in Wonderland is the most celebrated example of literary nonsense in the English language. It has been enjoyed by children and adults for 150 years and has never been out of print.
Contents:
Down the Rabbit-Hole
The Pool of Tears
A Caucus-Race and a Long Tale
The Rabbit Sends in a Little Bill
Advice from a Caterpillar
Pig and Pepper
A Mad Tea-Party
The Queen's Croquet-Ground
The Mock Turtle's Story
The Lobster Quadrille
Who Stole the Tarts?
Alice's Evidence
A book of that extremely rare kind which will belong to all the generations to come until the language becomes obsolete.
—Walter Besant, novelist and historian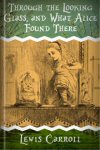 The sequel to Carroll's masterful and enduringly popular Alice's Adventures in Wonderland, Through the Looking Glass, and What Alice Found There includes some of Carroll's most memorable poems, including "Jabberwocky," "Tweedledum and Tweedledee," and "The Walrus and the Carpenter."
Contents:
Looking-Glass House
The Garden of Live Flowers
Looking-Glass Insects
Tweedledum and Tweedledee
Wool and Water
Humpty Dumpty
The Lion and the Unicorn
"It's My Own Invention"
Queen Alice
Shaking
Wakings
Which Dreamed It?
About Lewis Carroll
Lewis Carroll (1832–1898) was an English writer, mathematician, photographer, and Anglican deacon. The son of a conservative Anglican churchman, he attended Richmond Grammar School and then Rugby School. He went on to Oxford University, where he obtained first-class honors in mathematics and remained a lecturer in mathematics for most of his life. He is best known for his works Alice's Adventures in Wonderland and Through the Looking Glass. Carroll remains one of the most celebrated authors in the literary nonsense genre.
Reviews
What other people are saying about Select Works of Lewis Carroll (2 vols.).