Stewart Custer Collection (12 vols.)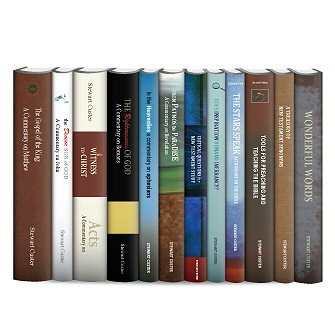 Overview
Gain devotional insights into the Bible and resources for personal and pastoral study with 12 works from Stewart Custer. For over 40 years Dr. Custer taught Bible, theology, and Greek at Bob Jones University. His commentaries present a conservative exposition of Scripture, describe the settings and people involved in each book, and include practical applications and prayers. In Critical Questions for New Testament Study Custer defends the Bible's inerrancy, going through each book of the New Testament and addressing topics and questions that have been debated over the past centuries. Other volumes dissect the key issues of inspiration, astronomy, New Testament language, and more. These works are valuable resources for building a comprehensive understanding of Scripture.
In the Logos editions, these volumes are enhanced by amazing functionality. Scripture citations link directly to your preferred English translations, and important terms link to dictionaries, encyclopedias, and a wealth of other resources in your digital library. Perform powerful searches to find exactly what you're looking for. With Logos Bible Software, the most efficient and comprehensive research tools are in one place, so you get the most out of your study.
Key Features
Offers a devotional tour of selected texts
Includes tools to preach and teach the Bible more effectively
Enhances understanding through exposition of Scripture and insight into its context
Utilizes the expertise cultivated in 40 years of pastoral study to defend the inerrancy of Scripture
Individual Titles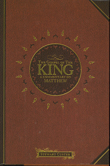 The Gospel of the King: A Commentary on Matthew
Author: Stewart Custer
Publisher: Bob Jones University Press
Publication Date: 2005
Pages: 529
Stewart Custer captures the reverent awe Matthew had for his Lord and communicates it with vivid detail and sound scholarship. Students of the Bible will appreciate the vital doctrines espoused within this commentary. Custer intends this commentary to provide pastors and lay-people alike with the necessary means to perceive the meaning of the great teachings of Jesus and the mighty sacrificial atonement He made for sinful mankind. In the Introduction Custer presents a list of choices, several outlines, and a list of Old Testament quotations. In a section on theology Custer discusses Matthew's view of God, Jesus Christ, the Holy Spirit, salvation, the church, the kingdom, Moses and the Law, God's revelation, and ethical conduct.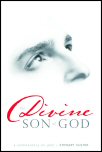 In The Divine Son of God: A Commentary on John, Stewart Custer directs his extensive knowledge and experience to the devotional study of this foundational New Testament book. The clarity and beauty of John's language and his emphasis on the divinity of Jesus make it an ideal introduction to the gospel. Each chapter of this commentary unfolds a chapter of John's narrative, examining the people, places, events, and doctrines within. Custer provides cross-references, exposition, practical application, and an extensive bibliography evaluating other study resources available for the book of John.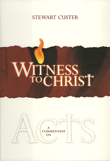 This commentary is designed to help the student of Scripture gain a mastery of the book of Acts so that its content may master his soul and make him a better witness to the power of Jesus. Custer has written a commentary that is scholarly yet practical, comprehensive without being cumbersome, and one that remains doctrinally sound. It tackles solutions to the alleged "discrepancies," and gives practical applications to strengthen the believer in his faith. The commentary, besides providing historical background and interpretation to the text, draws upon the reverent comments of preachers and writers of the past, from the Homilies of John Chrysostom to contemporary authors.
[This] commentary reveals a rare balance between the intellectual and the practical. It will prove to be a tremendous help to the serious student of the Word of God. I heartily recommend this commentary to anyone desiring to have a better understanding of the book of Acts.
—Ernest D. Pickering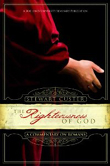 Romans is a personal book for the author. As a child, he suffered from a bedridden illness. His grandmother gave him the Bible to read and it was in Paul's letter to the Romans when the Holy Spirit began to deal directly with him. Custer has studied Romans from the Greek Testament and has preached through Romans in church and taught it in seminary classes. In the Introduction, the author discusses Paul's background and the letter's purpose, setting, and main theme. Custer's commentary emphasizes the doctrine of God, the names and doctrine of Christ, and the doctrine of the Holy Spirit. He also covers salvation, the church, sanctification, sin, the law, service, eschatology, and inspiration.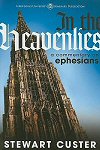 Perhaps like no other portion of Scripture, Ephesians combines stratospheric theology with real life application. In this commentary, Stewart Custer shares his passion for the beauty of the book of Ephesians. His combination of theological expertise and practical pastoral concern uniquely qualifies him to write a commentary on this epistle.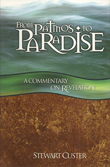 From Patmos to Paradise: A Commentary on Revelation
Author: Stewart Custer
Publisher: Bob Jones University Press
Publication Date: 2004
Pages: 392
The Revelation gives a dramatic account of the earth's last days and of Jesus' return, but it oftentimes seems that over the centuries Christians have struggled to properly fit the puzzling pieces together. Differences of opinion and interpretation have and can obscure the book's remarkable message. Custer combines stellar scholarship with profound application to provide an in-depth look at Revelation. Drawing from a broad selection of views and perspectives, From Patmos to Paradise strives to bring a closer understanding to its readers and consequently help them enjoy the blessings promised to those who read the Revelation of Jesus.
In the Introduction Custer discusses such important topics as authorship, purpose, different dispensational views, the kingdom of God, and the significance of numbers. A chart paralleling Genesis and Revelation is included, along with several helpful outlines.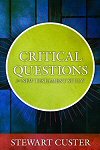 Each New Testament book contains "problem passages." Liberal critics attack them, and sometimes the most experienced Bible students puzzle over them. In Critical Questions for New Testament Study, Custer answers questions from each New Testament book, covering topics from the Synoptic Problem to gender roles. He finds passages that critics label inaccurate and explains instead how each displays the Bible's inspiration and inerrancy. Written especially for students preparing to preach, this book is also a valuable reference for pastors, Bible teachers, and all serious students of the New Testament. Its clear approach and simple apologetics will solidify your faith and help you prepare answers for when the Bible is questioned.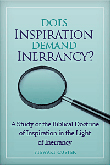 Here Custer surveys answers to the question, "Are there errors in the Bible?" from four perspectives: Liberal, Neo-Orthodox, Neo-Evangelical and strict Conservative. The author emphatically states that the most important answer to this question is the one which Scripture itself gives. In Part I, Custer shows the teaching of Scripture on the doctrine of inspiration; in Part II, he presents the different theological opinions on inspiration; and, in Part III, he examines some of the passages often advanced as errors to see if there are reasonable explanations. A glossary, notes, and a bibliography are included.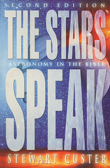 Psalm 50:6 tells us that even the heavens proclaim God's righteousness. Could it be that what the heavens communicate is far more glorious, far more intimate than what the casual observer has ever dreamed? The Stars Speak is a welcome return to the central theme of the heavens and how they declare God's glory. From asteroids to the star of Bethlehem, Custer reveals not only the Creator's grand and masterful designs but also His matchless and loving condescension. The book contains lots of excellent photos and drawings, a planetary fact sheet, a concordance of astronomy in the Bible, an index to the constellations, and a topical index.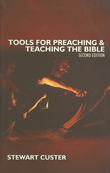 Too often we purchase a book with high hopes that it will be what we were looking for, only to be disappointed. Tools for Preaching and Teaching the Bible is an excellent resource providing Bible-believing Christians with sound and dependable advice for selecting the tools—books—that will help shape their ministry. These are books that Custer can wholeheartedly recommend, having compiled them as the result of many years of studying, teaching, and preaching God's Word. This new edition keeps all the popular features of the first edition, such as introductory chapters on inspiration and the methods of Bible study, along with reference Bibles, Bible geography, Bible dictionaries and encyclopedias, and commentaries. The second edition has updated this information plus added new chapters on prophecy, the Holy Spirit, church history, cults, and more.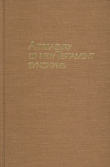 Believing that a fresh study of synonyms is long overdue, Custer has utilized new sources of material in order to help pastors and students "determine the limits within which certain synonyms are equivalent and outside of which they are not." Each word starts with its lexical definition as found in Arndt and Gingrich and amplified when necessary by distinctions given in Liddell, Scott and Thayer. The words are then traced through classical Greek, the papyri, the Septuagint, the New Testament, and occasionally through the writings of the apostolic fathers. A brief summary is given at the end of each chapter and an index of Greek words appears at the back of the book.
Custer places the Greek words in two categories: substantives and verbs. Under the former is a list of words such as burden, good, remembrance, soul, trickery, and word. Under the latter are phrases like "I Anoint," "I Complete," "I Send," and "I Watch."

Wonderful Words
Author: Stewart Custer
Publisher: Bob Jones University Press
Publication Date: 2006
Pages: 371
Stewart Custer writes Wonderful Words as someone who understands the eternal freshness and depth of each priceless word of God. Using the Authorized King James Version, Custer chooses a theme for each day of the year and includes several Bible passages relating to that theme to give you a delight in words of love and rest in words of hope. These words from the eternal God are indeed Wonderful Words! Custer says the "words in this book are presented with a prayer that they may be a means of strength and richness of blessing to all who meditate on them in the coming years."
About Stewart Custer
Stewart Custer received a BA and MA in Bible and a PhD in Greek text from Bob Jones University. He began teaching at BJU in 1955 as a graduate assistant in Greek. Besides teaching biblical theology, methods of bible exposition, and advanced Greek courses at BJU, Custer was the director of the university's planetarium and produced programs for public viewing. He was chairman of the division of Bible and editor of Biblical Viewpoint, the journal of BJU's School of Religion, until his retirement. Custer has been in demand as an expository preacher, visiting many churches to present a series of expositions on a single book of Scripture, or to speak on specific topics such as the fallacies of evolution or the inspiration of the Bible. He currently serves as the pastor of Trinity Bible Church in Greer, South Carolina.
Reviews
What other people are saying about Stewart Custer Collection (12 vols.).