Building a Godly Home (2 vols.)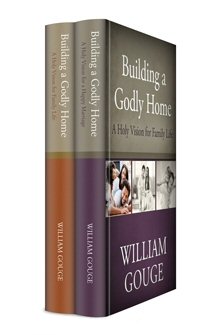 Reformation Heritage
, 2013
Overview
For years, William Gouge's Domestical Duties has stood as the foremost Puritan treatment of Christian family life. Yet due to its size and antiquated expression, it has become almost unknown among current generations of believers. To help revive the usefulness of this classic book, Scott Brown and Joel R. Beeke divided Gouge's work into manageable volumes, updated the language to modern standards, and retitled it Building a Godly Home. Gouge show us that when the Word is the rule of our duty, duty becomes delight, so that we can truly enjoy family life in the fear of God.
With Logos Bible Software, these valuable volumes are enhanced by cutting-edge research tools. Scripture citations link directly to English translations, and important terms link to dictionaries, encyclopedias, and a wealth of other resources in your digital library. Powerful searches help you find exactly what you're looking for. Tablet and mobile apps let you take the discussion with you. With Logos Bible Software, the most efficient and comprehensive research tools are in one place, so you get the most out of your study.
Key Features
Updates William Gouge's classic Puritan work, Domestical Duties
Provides a Reformed theology for marriage and family
Applies Scripture passages on marriage and family
Praise for the Print Edition
Few issues spell countercultural Christianity as does a biblical view of the home and its various relationships and responsibilities. Those like the seventeenth-century Presbyterian William Gouge, who provided a lengthy exposition of domestic life as outlined in Scripture, got themselves into trouble with those who viewed biblical teaching burdensome (Gouge was vilified by wealthy city women, for example). But domestic reform is essential if we are to reflect godliness in the home, and Gouge's once enormously popular Of Domestical Duties is without equal in describing what it looks like. A masterful guide, Gouge is pastoral, clear-headed, thoughtful, and eminently Bible-focused as he writes about the tasks, ideals, and problems of Christian family life. Once as popular as Bunyan's Pilgrim's Progress and Matthew Henry's Commentary, Gouge's Of Domestical Duties deserves a central place in the modern Christian home.
—Derek W.H. Thomas, senior minister, First Presbyterian Church, Columbia, South Carolina
Product Details
Title: Building a Godly Home
Author: William Gouge
Editors: Scott Brown and Joel R. Beeke
Series: Building a Godly Home
Publisher: Reformation Heritage
Publication Date: 2013
Volumes: 2
Pages: 488
Christian Group: Reformed
Resource Type: Topical
Topic: Practical Life; Theology
Individual Titles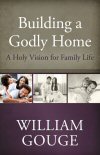 In the first volume of, A Holy Vision for Family Life, we hear the voice of a wise and loving mentor, calling us to the old paths laid out for the family in the Bible. Here is Gouge's helpful exposition of Ephesians 5:21–6:4, where he lays out the wife's voluntary submission to her husband, the husband's sacrificial love for his wife, the child's obedient honoring of parents, and the parents' nurturing leadership of their children. Scott Brown and Joel R. Beeke make Gouge's gentle and wise voice accessible for today's families.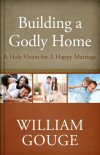 In the second volume, A Holy Vision for a Happy Marriage, we find detailed counsel about the most important relationship in the family: husband and wife. Gouge carefully addresses what a fit marriage is and the proper way to enter into one. He then discusses the mutual duties married couples share in order for marriage to survive and thrive, as well as the duties specific to men and women respectively. Not only does he give detailed treatment of how these responsibilities are best expressed and too often hindered, but he also provides ample biblical motivation to set us on the right course. Christian husbands and wives will find much encouragement in this book.
About William Gouge
William Gouge (1575–1653) was a Puritan minster who served for 45 years at St. Ann Blackfriars in London and was a member of the Westminster Assembly. He and his wife, Elizabeth, had thirteen children.
About the Editors
Scott Brown is the director of the National Center for Family-Integrated Churches and an elder at Hope Baptist Church in Wake Forest, North Carolina. He earned his MDiv from Talbot School of Theology.
Joel R. Beeke is president and professor of systematic theology and homiletics at Puritan Reformed Theological Seminary, pastor of the Heritage Netherlands Reformed Congregation in Grand Rapids, Michigan, editorial director of Reformation Heritage Books, and editor of the Banner of Sovereign Grace Truth. He has written, coauthored, or edited 70 books.
Reviews
What other people are saying about Building a Godly Home (2 vols.).