Early Christian and Jewish Literature (12 vols.)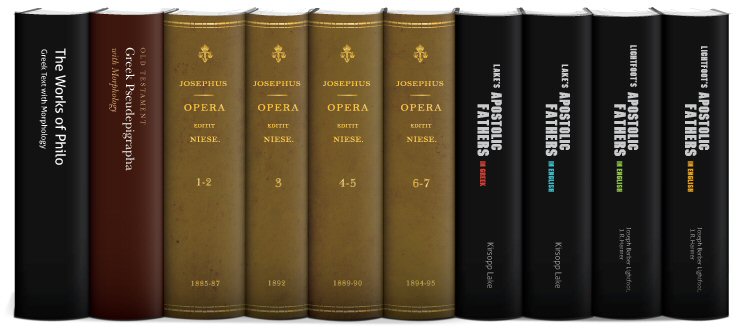 Overview
The Early Christian and Jewish Literature collection contains some of Logos's best-loved pseudepigraphal, Apostolic Fathers, and early Jewish works. Containing thorough introductory content, morphological tagging, unique translations, and one-of-a-kind digital content spanning thousands of pages, these original Greek texts from Jewish culture in Jesus' time, extra-biblical and early church writings, English translations, and commentary on the original text, is essential to students of theology, textual criticism, biblical history, culture—nearly every field relevant to Christian research. New introductions written by Logos resident scholars help guide the reader through the texts and their histories, and Logos' powerful network of tools and datasets connect you to semantic context, philology, syntax, and morphology unlike any other.
Key Features
Old Testament Greek Pseudepigrapha with Morphology includes introductions that cover the significant features of each text
The most complete collection of Greek Pseudepigrapha
Preeminent critical edition of Josephus' major works in Greek
Lightfoot's edition of Apostolic Fathers contains an extract from the Last Will and Testament of J.B. Lightfoot
Lake's edition of Apostolic Fathers addresses core theological questions
Product Details
Individual Collections
Reviews
What other people are saying about Early Christian and Jewish Literature (12 vols.).