Interior Castle (audio)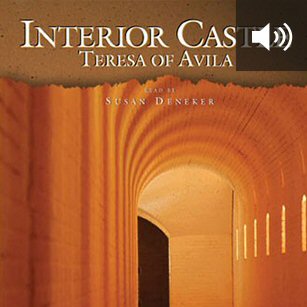 Overview
A true masterpiece of spiritual reflection, Interior Castle contains the autobiographical journey of Teresa of Avila. She describes the spiritual life as a castle with many levels. Each individual begins in the lowest level of the castle steeped in the awareness of sin and a passion for spiritual maturity. As her metaphor unfolds, St. Teresa devotes a considerable amount of time to the contemplative life and the soul's union with God. St. Teresa was plagued by constant illness and pain, making her spiritual meditations a vivid and tangible expression of devotion to Jesus Christ.
Audiobooks add new dimension to your digital library. When you listen in Logos, your audiobooks sync across devices—pause a book anytime on your home computer, then pick up where you left off in your car or on your laptop. Listen on your lunch breaks, as a family, or as part of your personal devotional time. Tap into the power of Logos Bible Software in a whole new way.
Key Features
Discusses the contemplative life and the soul's union with God
Compares the stages of development of the soul with seven mansions
Provides insight into spiritual growth
Contents of Print Edition
The First Mansions

Description of the Castle
The Human Soul

The Second Mansions
The Third Mansions

Fear of God
Aridity in Prayer

The Fourth Mansions

Sweetness in Prayer
Divine Consolations
Prayer of Quiet

The Fifth Mansions

Prayer of Union
Effects of Union
Case of Union
Spiritual Espousals

The Sixth Mansions

Preparation for Spiritual Marriage
The Wound of Love
Locutions
Raptures
The Flight of the Spirit
Spiritual Jubilation
The Humanity of our Lord
Intellectual Visions
Imaginary Visions
Intellectual Visions continued
The Dart of Love

The Seventh Mansions

God's Presence Chamber
Spiritual Marriage
Its Effects
Martha and Mary
About Teresa of Ávila
St. Teresa of Ávila was a founder of the Discalced Carmelites along with St. John of the Cross. She wrote several books and was a prominent Roman Catholic saint, Carmelite nun, and theologian. She spent her life in Spain and died in 1582.
Reviews
What other people are saying about Interior Castle (audio).