The Confessions of St. Augustine (audio)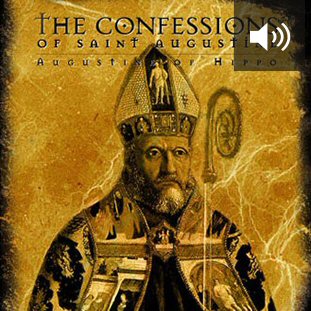 Overview
Saint Augustine's contributions to Christian theology are second to no other postapostolic author's in the whole sweep of church history. Yet alongside his doctrinal treatises, Augustine tells a story of his life devoted to Christ as his only satisfaction. The Confessions is at once the autobiographical account of Augustine's life of Christian faith and at the same time a compelling theology of Christian spirituality for everyone. Among the most important classics in Western literature, it continues to engage modern readers through Augustine's timeless illustrations and beautiful prose. Augustine's Confessions is a book to relish the first time through and then profoundly enjoy over a lifetime of revisiting.
Audiobooks add new dimension to your digital library. When you listen in Logos, your audiobooks sync across devices—pause a book anytime on your home computer, then pick up where you left off in your car or on your laptop. Listen on your lunch breaks, as a family, or as part of your personal devotional time. Tap into the power of Logos Bible Software in a whole new way.
Key Features
Provides insight into the history and spiritual life of St. Augustine
Presents one of the most important classics in Western literature
Engages with timeless illustrations and beautiful prose
Contents of Print Edition
Infancy and Boyhood up to Age 14
Amongst Bad Companions
Studies at Carthage and Conversion to Manichaeism
Movement away from Manichaeism
Movement towards Christianity
Rejections of Manichee Dualism and the Neoplatonist View of God
Continued Inner Turmoil on Whether to Convert to Christianity
Baptism
Reflections on the Values on Confessions
Reflections on Genesis
Continued Reflections on the Book of Genesis
Exploration of the Meaning of Genesis and the Trinity
About Augustine of Hippo
Aurelius Augustinus (354–430) is often simply referred to as St. Augustine or Augustine Bishop of Hippo (the ancient name of the modern city of Annaba in Algeria). He is the preeminent Doctor of the Church according to Roman Catholicism, and is considered by Evangelical Protestants to be in the tradition of the Apostle Paul as the theological fountainhead of the Reformation teaching on salvation and grace.
Reviews
What other people are saying about The Confessions of St. Augustine (audio).