Oxford Bible Series (3 vols.)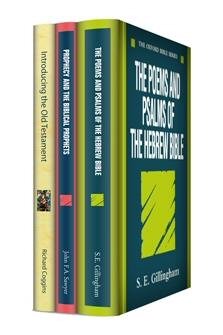 Oxford University Press
, 1993–2001
Overview
See the Old Testament through fresh eyes with the Oxford Bible Series. Gain topics for discussion groups as Richard Coggins takes you through an introduction to the sociological, anthropological, feminist, and liberation perspectives on the Old Testament. Broaden your study of prophecy to include the worldviews of Christians, Muslims, Jews, and Hindus. Or lose yourself in the beauty of Old Testament poetry. Written in accessible language and covering topics highly relevant to contemporary Christians, this collection has appeal for both scholars and casual readers.
In the Logos editions, these volumes are enhanced by amazing functionality. Scripture citations link directly to English translations, and important terms link to dictionaries, encyclopedias, and a wealth of other resources in your digital library. Perform powerful searches to find exactly what you're looking for. Take the discussion with you using tablet and mobile apps. With Logos Bible Software, the most efficient and comprehensive research tools are in one place, so you get the most out of your study.
Key Features
Offers a concise discussion of the different perspectives in Old Testament scholarship
Examines prophecy from a global perspective
Surveys the poetry of the Old Testament
Individual Titles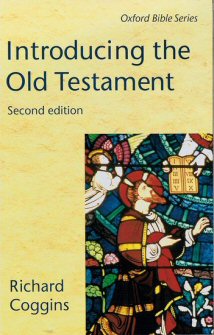 In the past, study of the Old Testament has been dominated by what is often called the 'historical-critical' method, which was careful analysis of individual books with great emphasis on historical context and concern to isolate what was original and most important. This volume not only retains the values of adopting this traditional approach, but also outlines the alternative understandings of the Old Testament which have gained currency in recent years. Exploring these less conventional ways of looking at the Old Testament, Richard Coggins introduces sociological and anthropological, feminist and liberation perspectives, and literary criticism. In this new edition, Coggins looks again at key issues in the light of recent scholarly developments, addressing contemporary debate on historical questions, radical developments in the field of archaeology, and considering women's readings in a separate chapter.
This introductory volume offers students a concise and engaging discussion of the different perspectives available in Old Testament scholarship.
The book lives up to its title—it introduces students to the study of the Old Testament. It does not overwhelm them with the many technicalities and areas of specialization that are part of OT study today, but neither does it overlook the major trends in OT theology that have developed over the past two decades. . . . The book lends itself to a variety of audiences, including undergraduates and church groups.
—Review for Religious
Richard Coggins is now retired, and was formerly senior lecturer in Old Testament studies at King's College London.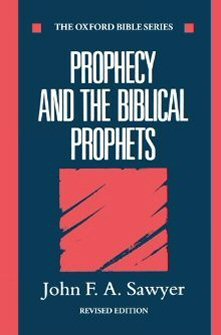 A revised and updated edition of a classic textbook in the Oxford Bible Series about prophecy and prophets, this book is a clear and succinct study of prophecy both as a phenomenon in the wide context and as represented in the Bible. Surveying all the prophets from Moses to Huldah, the author also looks at the interpretation of prophecy through history by Christians, Muslims, and Jews—and most recently by feminists. This lucid and succinct study will be essential to those interested in biblical studies or religion—be it Christianity, Judaism, or Hinduism.
John F.A. Sawyer was Head of Religious Studies, University of Newcastle-upon-Tyne, and is now Senior Research Fellow, University College of St Martin, Lancaster.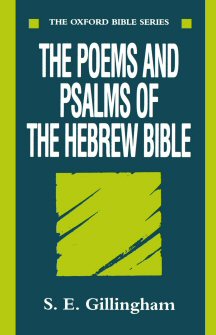 Poetry was a key art-form for the ancient Jews, the most distinctive way in which they tried to depict the relationship between God and his people. The Poems and Psalms of the Hebrew Bible introduces the reader to the full range of the poetry of the Old Testament, both outside the Psalter and within it. After considering the essential elements of Hebrew verse, it looks at the most familiar poems—the Psalms, the Songs of Solomon, and the poetry of Job and Proverbs—as well as at less familiar examples of poems which by contrast are embedded in narrative, such as war poetry, harvest hymns, elegies, prayers of protest, and thanksgiving songs. The book is addressed to both specialists and non-specialists; no knowledge of Hebrew is presumed, and a bibliography following each chapter offers suggestions for further study.
A comprehensive review of earlier treatment of Hebrew poetry . . . there are also some excellent reflections on the nature of poetry which show that the author's interests and knowledge are by no means confined to technical academic matters. . . . The aim of the series is to introduce the biblical literature to the general reader and the writer's knowledge, literary appreciation and the clarity which has earned her a deserved reputation as teacher in Oxford, make her ideally suited to the task.
—Theology
The title promises a widely ranging discussion and the reader is not disappointed. This is an excellent account of the poetry of the Old Testament, which not only informs the reader but opens up fresh insights into biblical poetry.
—The Expository Times
This is an excellent introduction/survey of Hebrew poetry. . . . It is in the outstanding Oxford Bible Series . . . the work is practical and valuable.
—Southwestern Journal of Theology
Although this is not an introductory book, the interested nonspecialist will appreciate it. It will make a good textbook for an upper-division college or seminary course.
—The Bible Today
Gillingham provides clear and judicious treatments of these subjects and illustrates them with copious examples from a wide variety of Biblical texts . . . [T]his book is a helpful introduction to biblical poetry and psalmody, as such it would make an ideal college- or university-level text for a course on this subject.
—Journal of the Evangelical Theological Society
Susan E. Gillingham is a fellow and tutor in theology at Worcester College and an Oxford and University lecturer in Old Testament at Oxford University.
Reviews
What other people are saying about Oxford Bible Series (3 vols.).