Meditations on the Book of Joshua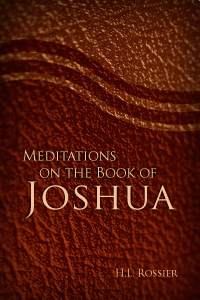 Overview
The Book of Joshua gives us, in type, the subject of the Epistle to the Ephesians. The journey across the desert had come to an end, and the children of Israel had now to cross the Jordan led by a new guide, and to take possession of the land of promise, driving out the enemies who dwelt there. It is the same for us. The heavenly places are our Canaan, into which we enter by the power of the Spirit of God, who unites us to an ascended Christ, and seats us together in Him in the glory, so that thus we enjoy anticipatively this glory which He has acquired for Himself, into which He will introduce us, and which we shall share, ere long, with Him.
-From the Introduction
Product Details
Title: Meditations on the Book of Joshua
Author: H. L. Rossier
Publisher: Galaxie Software
Publication Date: 2004
Reviews
What other people are saying about Meditations on the Book of Joshua.