King Saul: The Man After the Flesh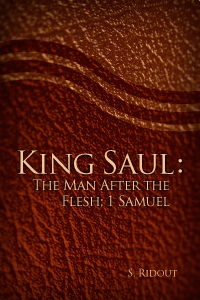 Overview
The following pages, begun several years ago, and now, in the mercy of God, completed, are an effort to give a brief series of notes upon the first book of Samuel. The title, "King Saul: the man after the flesh," shows us the central figure of the book, a type too of the fleshly condition of the nation as a whole. The lessons connected with the rise, reign and end of King Saul are many, and all point to the utter unprofitableness of the flesh in its greatest excellence to be aught that is acceptable to God.
-From the Introduction
Product Details
Title: King Saul: The Man After the Flesh
Author: Samuel Ridout
Publisher: Galaxie Software
Publication Date: 2004
Reviews
What other people are saying about King Saul: The Man After the Flesh.