A Fruitful Bough: Joseph as a Type of Christ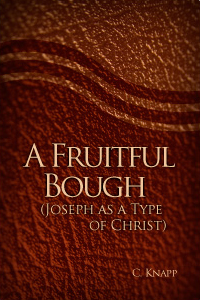 Overview
Gen. 37:1-11. "The Scriptures testify of Christ. This is the declaration of the Lord Himself: "They are they which testify of Me," He says, referring to the Scriptures. And He does not here refer to the Gospels, as some might suppose, for they had not yet been written. He is speaking of the Old Testament Scriptures. So throughout the whole of the Old Testament canon we may expect to find allusions, direct and indirect, to Christ. This is what makes it all so interesting. God has chosen a double method of bringing Christ before us in these ancient writings. He speaks of Him by direct reference, as in the 53d of Isaiah, Deut. 18:15, and in many other places. Then He shows us Christ in type and figure. In doing this, He uses inanimate things, such as the ark, the tabernacle, the manna, etc. He uses animals also, as the firstling of Abel's p 6 flock, the passover lamb, the scapegoat, sacrificial bullocks, and doves. But His most striking and effective method of manifesting beforehand the character of the coming One was in the use of persons."
—From the Introduction
Product Details
Title: A Fruitful Bough: Joseph as a Type of Christ
Author: Christopher Knapp
Publisher: Galaxie
Publication Date: 2004
Pages: 113
Reviews
What other people are saying about A Fruitful Bough: Joseph as a Type of Christ.