Online Media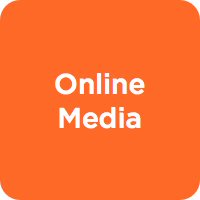 Relevant media to your Bible study
Online Media gives you access to all the best media from the internet from within the software. No more haphazard scouring of the internet—we've already handpicked the most relevant images for you, so you can quickly and safely find the media you need.
For example, when you search the web for a topic like "grace" or a place like "Bethlehem," you're likely to receive a horde of results that are completely unrelated to your study. Search for pictures of currency, and instead of finding Benjamin Franklin and Queen Elizabeth, you'll find only the ancient coins relevant to your study. Logos has curated thousands of images from relevant, trusted websites, so you'll only get the results you want, without ever leaving Logos.
Online Media helps you . . .
Find relevant media for your sermons, lectures, or group discussions
Build vibrant presentations without searches filled with irrelevant media
Safely search thousands of images without leaving Logos
How it works:
Adds a library of relevant images from the web to your library
Fuels searches and studies with thousands of images
Tags images by subject, theme, passage, and more
Reviews
What other people are saying about Online Media.