Artifacts from the British Museum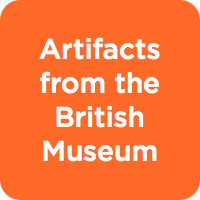 Bring the British Museum's treasures to your home
The British Museum houses thousands of artifacts from Greece, Egypt, Asia Minor, and the rest of the globe. But you don't have to go all the way to London to view some of the Bible's most significant artifacts. This new media collection offers high quality close-up shots and descriptions of key Bible artifacts that reside in the British Museum.
Artifacts from the British Museum lets you . . .
Explore the craftsmanship and artistry of biblical times
Share images with a click and provide your class or congregation with a glimpse of biblical culture and art
Reviews
What other people are saying about Artifacts from the British Museum.