College Press Church History Collection (2 vols.)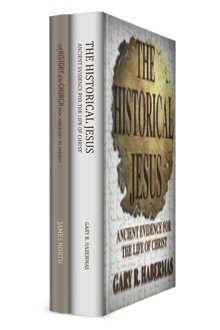 Overview
The College Press Church History Collection contains a historical treatment of the entire scope of Christian history. Gary R. Habermas addresses critical issues concerning the historicity of Jesus Christ and the modern, academic treatment of the "historical" Jesus. James North outlines the entirety of Christian history from the events at Pentecost through the twentieth century, and offers insightful study questions with every chapter. The College Press Church History Collection will inform your knowledge of history, and encourage your faith and conviction of the Gospel message.
What's more, with the Logos edition of these important volumes from College Press, you can search for verses, find Scripture references and citations instantly, and perform word studies. Along with your English translations, all Scripture passages are linked to Greek and Hebrew texts. With Logos, hovering over a Scripture reference will instantly display your verse! The advanced tools in your digital library free you to dig deeper into the important moments in Christian history! Titles Include:
A History of the Church from Pentecost to the Present
The Historical Jesus: Ancient Evidence for the Life of Christ
Key Features
Covers two thousand years of Christian history
Informative maps and extensive citations
Questions for reflection and further investigation
Approachable apologetic material from two leading scholars
Individual Titles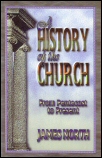 This history is designed to be a summary overview of the past two millennia of Christian history. Subject areas include the Apostolic church, monasticism, the rise of Islam, the medieval papacy, conciliarism, the Renaissance, Protestant revolt, rationalism, the Eastern Church, missionary expansion, and the age of ecumenicity. James North's knowledgeable presentation of material has proven to be an approachable and informative perspective that any audience can appreciate. Questions and projects at the end of each chapter are especially designed for deeper study.
This book has been used in formal classroom settings as an introductory text on Church history. Church study groups may want to use the text as the basis for an examination of the history of the church. The questions and projects at the end of the chapters are especially designed to stimulate their thinking about the past developments.
Praise for the Print Edition
This book is an excellent history of the church. North writes in clear, documented, and readable style about the history of western religion from ancient to contemporary times.
—Online Reviewer
James North (B.A., M.A., Lincoln Christian College and Seminary; M.A., University of Chicago; Ph.D., University of Illinois) has been Professor of Church History at Cincinnati Christian University since 1977.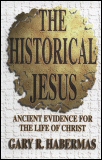 Examining archaeological, textual and extra-biblical evidence, Gary R. Habermas provides a strong foundation for the existence and deity of Jesus. He begins by surveying the past centuries of Historical Jesus studies, highlighting key figures and offering an informed critique of their arguments. North concludes with a convincing survey of the historical data available to the modern reader. His detailed engagement with early creedal statements, archaeological data, and other witnesses is both reasoned and convincing.
Praise for the Print Edition
This is an up-to-date, timely, and scholarly treatment of a crucial dimension of the Christian faith by one of the foremost historical apologists in America today.
—Dr. Norm Geisler, Dean of Southern Evangelical Seminary Veritas Graduate School
Gary R. Habermas (Ph. D., Michigan State University) is Distinguished Research Professor and chair of the department of philosophy and theology at Liberty University in Lynchburg, Virginia. He is the author, coauthor or editor of more than twenty-five books.
Product Details
Title: The College Press Church History Collection
Authors: James North and Gary R. Habermas
Publisher: College Press
Volumes: 2
Pages: 868
Reviews
What other people are saying about College Press Church History Collection (2 vols.).