Lexham Propositional Outlines Glossary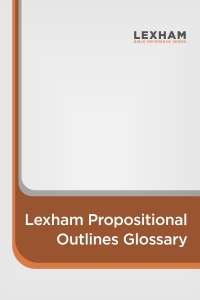 Overview
The Propositional Flow Outlines dataset organizes the text of the Bible onto separate lines that are indented relative to their subordinate or superordinate relationships. This glossary defines the labels used to identify those relationships.
Product Details
Title: The Lexham Propositional Outlines Glossary
Author: Mark Keaton
Publisher: Lexham Press
Publication Date: 2014
About Mark Keaton
Mark Keaton earned his MDiv from Southern Baptist Theological Seminary. He is currently a Greek lexical data curator for Logos Bible Software and the Greek editor of the Bible Sense Lexicon.
Reviews
What other people are saying about Lexham Propositional Outlines Glossary.