Corresponding Words Visual Filter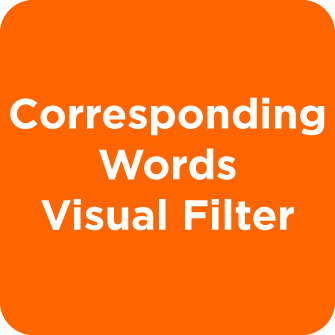 Quickly discover key themes and ideas
The new Corresponding Words Visual Filter instantly identifies everywhere repetition occurs within any of your resources. Find all the places "love," "loves," and "loved" appear within a commentary or the biblical text simply by hovering over the word. Or find all the places a specific lemma, or root occurs within a biblical text. You can even see how the author of Jonah uses the phrase "go down" to highlight both Jonah's physical and spiritual descent from the presence of the Lord.
Corresponding Words Visual Filter allows you to . . .
Hover over a word and instantly view related words in the resource
Discover all the places a specific lemma, root, or sense occurs in a text
Discover key themes and ideas in the biblical text
Product Details
Title: Corresponding Words Visual Filter
Publisher: Lexham Press
Publication Date: 2015
Resource Type: Feature
Reviews
What other people are saying about Corresponding Words Visual Filter.