Luther's Commentary on Galatians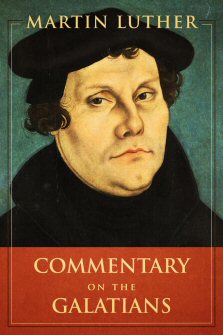 Overview
This classic commentary on Galatians enables you to study under the great reformer who not only reveals great scholarship but also an intense personal identification with these profound Pauline truths. Martin Luther avoids unnecessary technicalities, yet he brings to light the depths of Paul's meaning like no other commentator. This is an outstanding, doctrinally-sound, comprehensive commentary. The verse-by-verse exposition offers penetrating insights into Luther's theology. It is also a careful analysis and clear presentation of Paul's doctrine, written for all to understand.
Product Details
Title: Luther's Commentary on Galatians
Author: Martin Luther
Publication Date: 1997
Reviews
What other people are saying about Luther's Commentary on Galatians.