The IVP New Testament Commentary Series: Revelation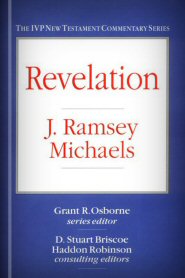 Overview
Interpretations of the book of Revelation abound. One main view suggests that the book indirectly describes events in John's own time. Another interpretation sees Revelation as a prophetic survey of the history of the church. Still others view the book as a precise prediction of unfolding events at the yet-to-come end of the world. The trouble with all three, argues Ramsey Michaels, is that they make the Revelation of John irrelevant to Christians throughout much of history. Failing to take seriously what John saw, such interpreters fail to comprehend the value of Revelation to Christians in any age. Michaels strives to capture Revelation as a prophetic letter of testimony, a testimony as relevant to the church today as it was in John's day as the church faces evil and looks for the victory of the Lamb. In this stimulating, pastorally oriented commentary, readers will find an introduction with background material concerning authorship, date and purpose, as well as a summary of important theological themes. A passage-by-passage exposition follows that focuses on what John had to say to his original readers in order to see the relevance of his book for the church today.
Product Details
Title: The IVP New Testament Commentary Series: Revelation
Author: J. Ramsey Michaels
Publisher: InterVarsity
Publication Date: 1997
Reviews
What other people are saying about The IVP New Testament Commentary Series: Revelation.