Discover the Saint of the Month
Contemplate the legacy of the Church's saints with Verbum.
January
St. Thomas Aquinas

Lived: 1225–March 7. 1274
Feast Day: January 28
Patronage: Academics, apologists, philosophers, and theologians

One of the most influential philosophers and theologians of all time, St. Thomas Aquinas, is remembered for synthesizing the philosophy of Aristotle with the teachings of the Church. His Summa Theologiae is considered a masterwork of philosophical theology and continues to influence Christian and secular thought on ethics, metaphysics, and political theory.
Within a decade of his escape, Thomas had established a successful academic career within the Order. He began work on his Summa contra Gentiles, an apologetic work countering the teachings of Islam and Judaism. But it would be a later work, the Summa Theologiae, that would solidify his place as one of the Church's greatest thinkers.
Thomas' tireless devotion to the Church is exemplified by his dying words, spoken as he received last rites: "I have written and taught much about this very holy Body, and about the other sacraments in the faith of Christ, and about the Holy Roman Church, to whose correction I expose and submit everything I have written."
Explore the Ideas of St. Thomas Aquinas
December
St. John of the Cross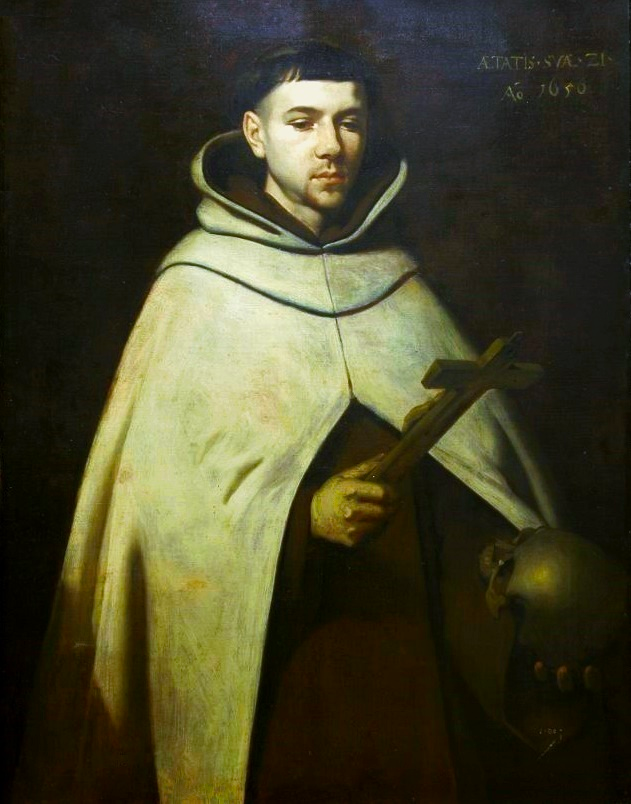 Lived: 1542-1591
Feast Day: December 14
Patronage: Contemplative life, mystics, and poets

Though born poor and persecuted throughout his life, St. John of the Cross is celebrated as one of the greatest Spanish poets in history. Catholics have contemplated his mystical writings for centuries, and his quick sketch of a vision inspired a well-known—and controversial—painting of Christ by Salvador Dali.
At age 25, the man who would become St. John of the Cross met Teresa of Avila, an influential Carmelite nun, and his life was changed forever. Inspired by her efforts at reform, the young priest followed Teresa and eventually founded a Carmelite monastery based on her principles.
Tensions between the establishment and these reformers mounted until, in 1577, John was imprisoned. During a confinement punctuated by public beatings, John penned some of his most celebrated mystical and poetic works. He eventually escaped by taking his prison door off of its hinges. When he died at the age of 49, he was so popular that the Carmelites declared that his body parts were to be shared among the order's monasteries.
Explore the Legacy of St. John of the Cross