See what's new in Verbum 10
Print Library Catalog
Search your print library
Verbum puts a world-class Catholic library on your phone, tablet, and computer, and if you have a great print library too, you can add print books to your Verbum library to make them searchable alongside your digital books.

Print resources must be currently available as a Verbum edition. No additional purchase necessary.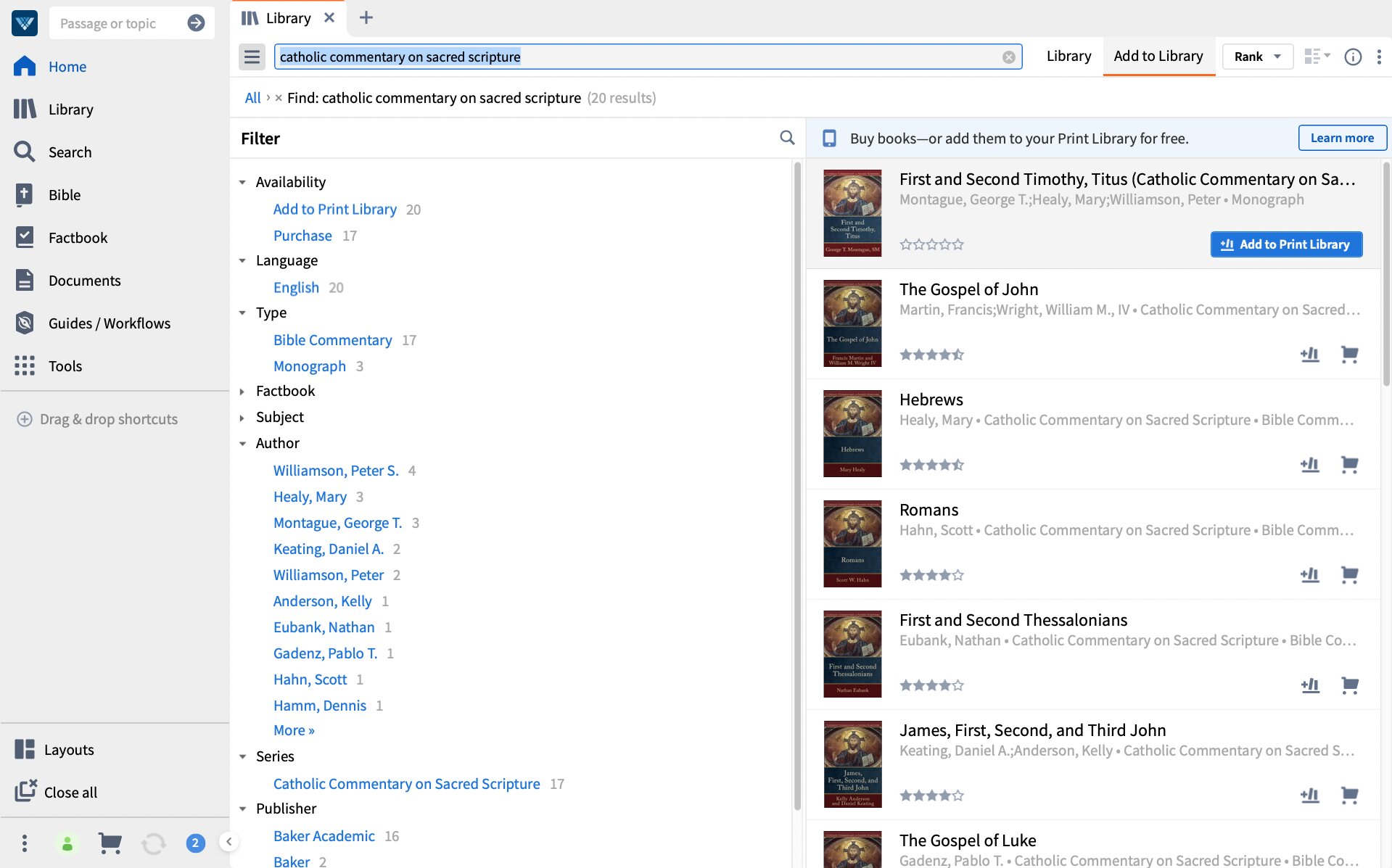 Search
Discover insights from Scripture and Tradition, quickly and easily
Search a word or phrase and see relevant results from sacred Scripture and your library instantly. Use search templates for advanced searching without any specialized syntax or symbols.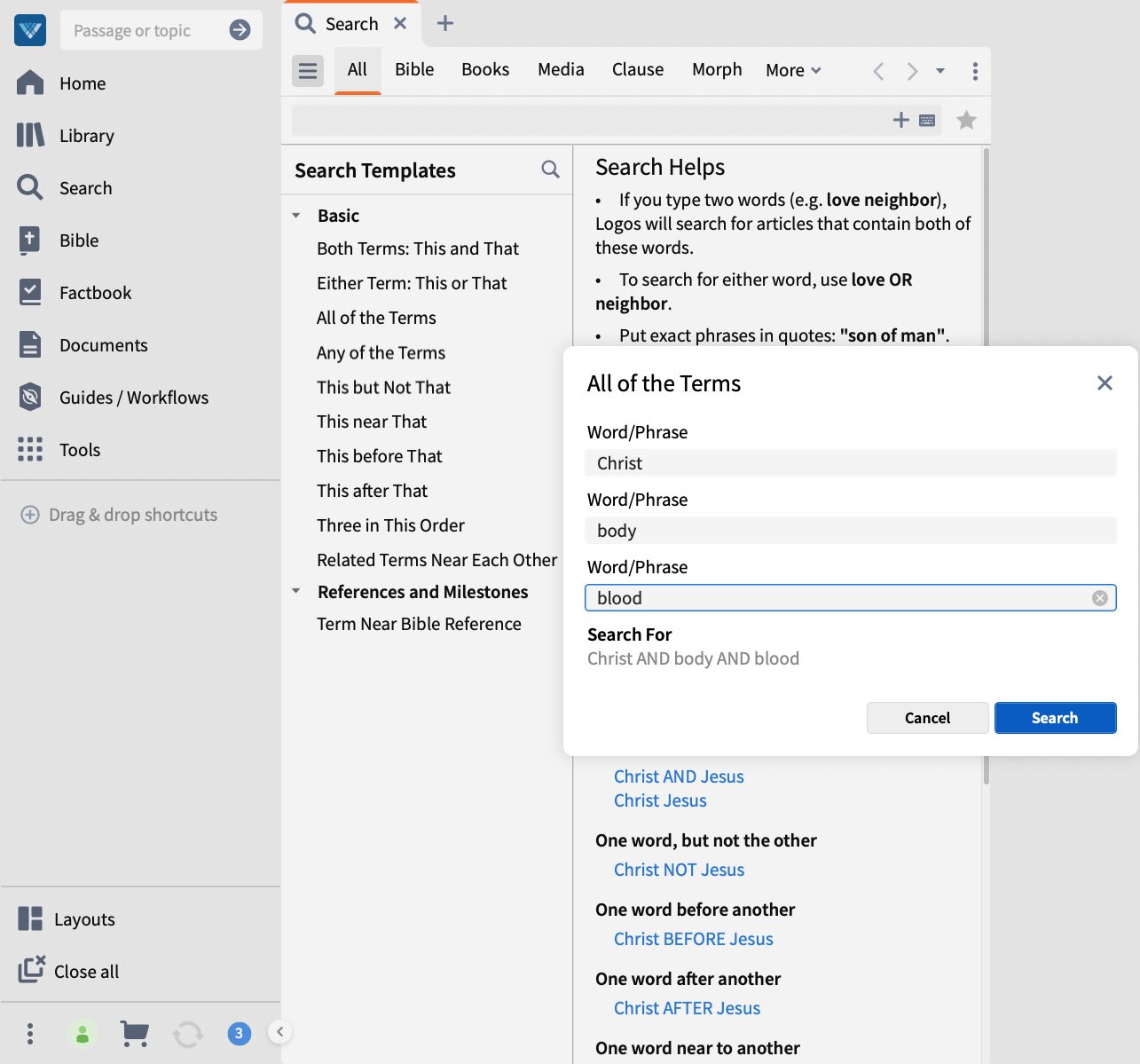 Autotranslation
Translate any book in an
instant

.

Translate a section of text in a few clicks. Works for over a hundred modern languages, plus Latin and biblical Hebrew.
Homily Manager
Import homilies, and use Homily Manager on iPad
Plan for upcoming homilies and import the ones you've already preached. Explore your homily archive by liturgical day or Bible passage so you can find the powerful line you delivered on Easter Sunday five years ago or what you said about Matthew 6:19–23. Plus, Homily Manager is now available on iPad.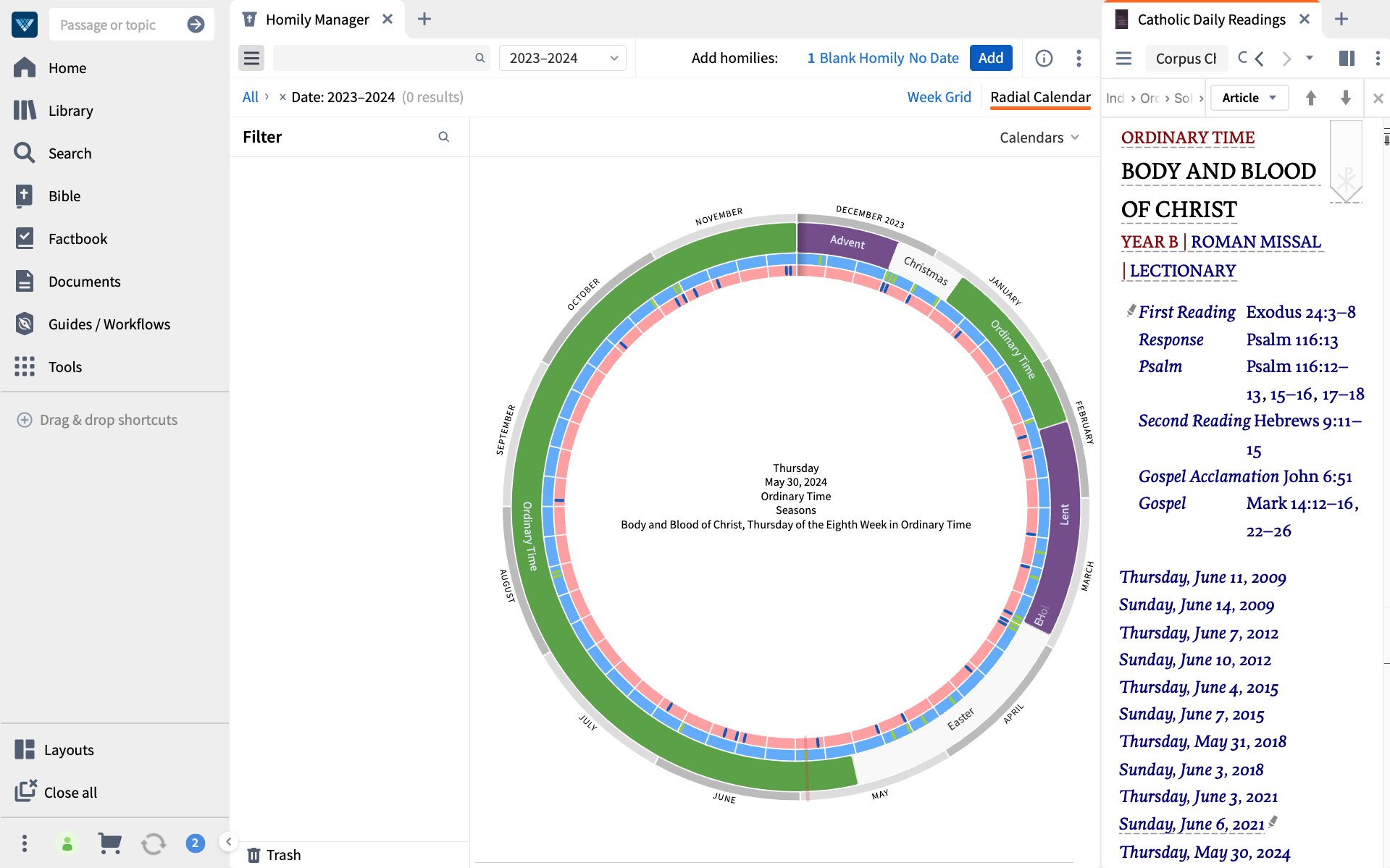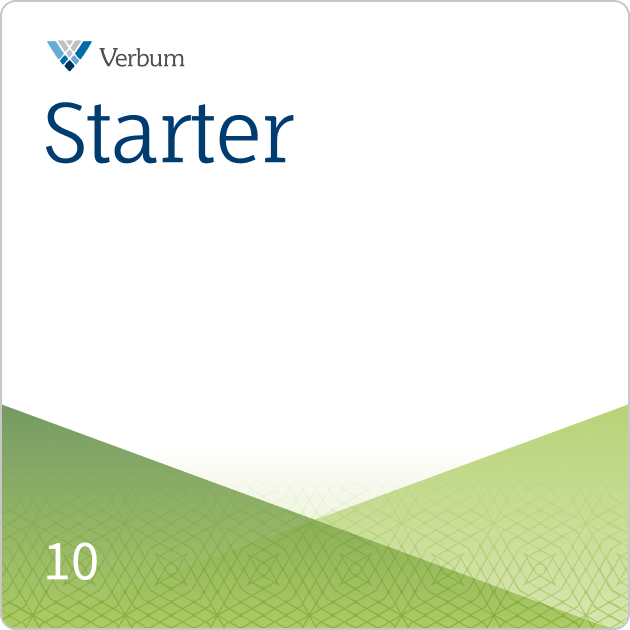 Verbum 10
Verbum 10 Starter
---
$3,491.01 Save 91%
Your price: $294.99
---
90+ resources
Early Church Fathers Special Catholic Edition (37 vols.)
The John Paul II Healing Center Collection (3 vols.)
Catholic Bible Dictionary
Personal Prayer: A Guide for Receiving the Father's Love
---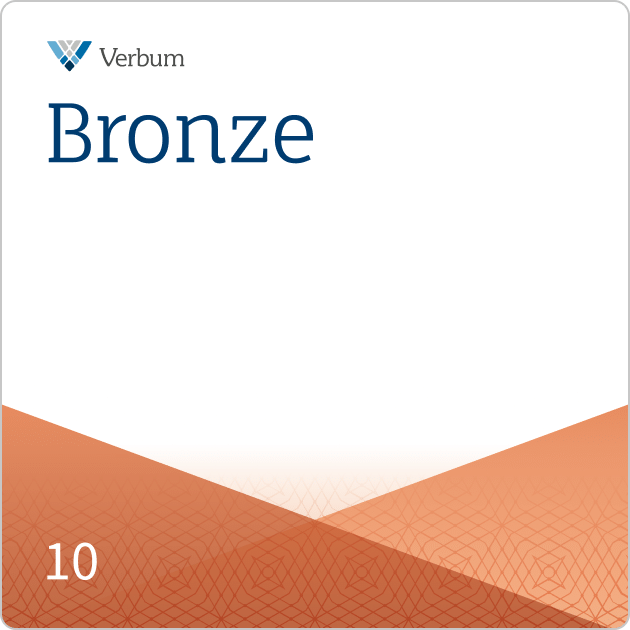 Verbum 10
Verbum 10 Bronze
---
$7,588.55 Save 91%
Your price: $629.99
---
200+ resources
The Catholic Encyclopedia (16 vols.)
The Hildebrand Project Chapbook Collection (4 vols.)
New Collegeville Bible Commentary (2 vols.)
A Catholic Introduction to the Bible: The Old Testament
---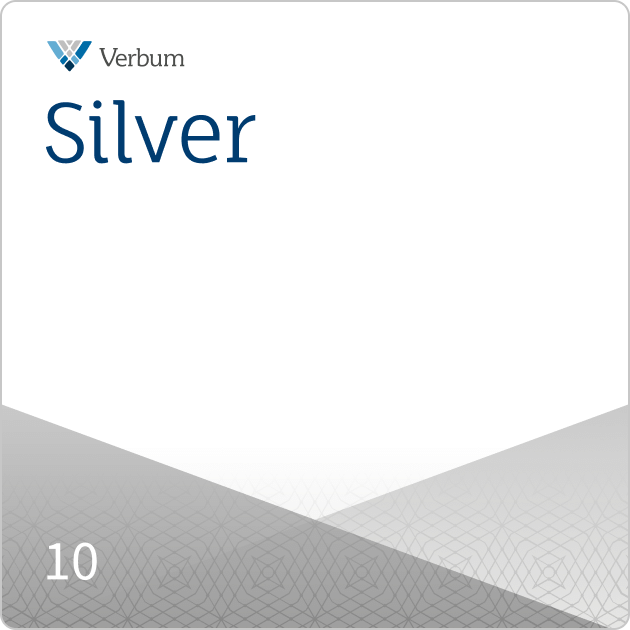 Verbum 10
Verbum 10 Silver
---
$12,275.80 Save 91%
Your price: $999.99
---
350+ resources
Lawrence Feingold Fundamental and Sacramental Theology Collection (3 Vols.)
Dietrich von Hildebrand Examined Life Collection (4 vols.)
Liturgical Press Reference Collection (7 vols.)
Sayings of the Fathers of the Church (3 vols.)
---