Renew your research and writing
Verbum connects Scripture to the whole tradition of the Church
Where did I read that again?
Do you have shelves of books collecting dust? Verbum puts a world-class Catholic library on your phone, tablet, and computer with digital books that are searchable and interlinked. And if you want to hold onto your print library too, you can add print books to your digital library to make them searchable alongside your digital books.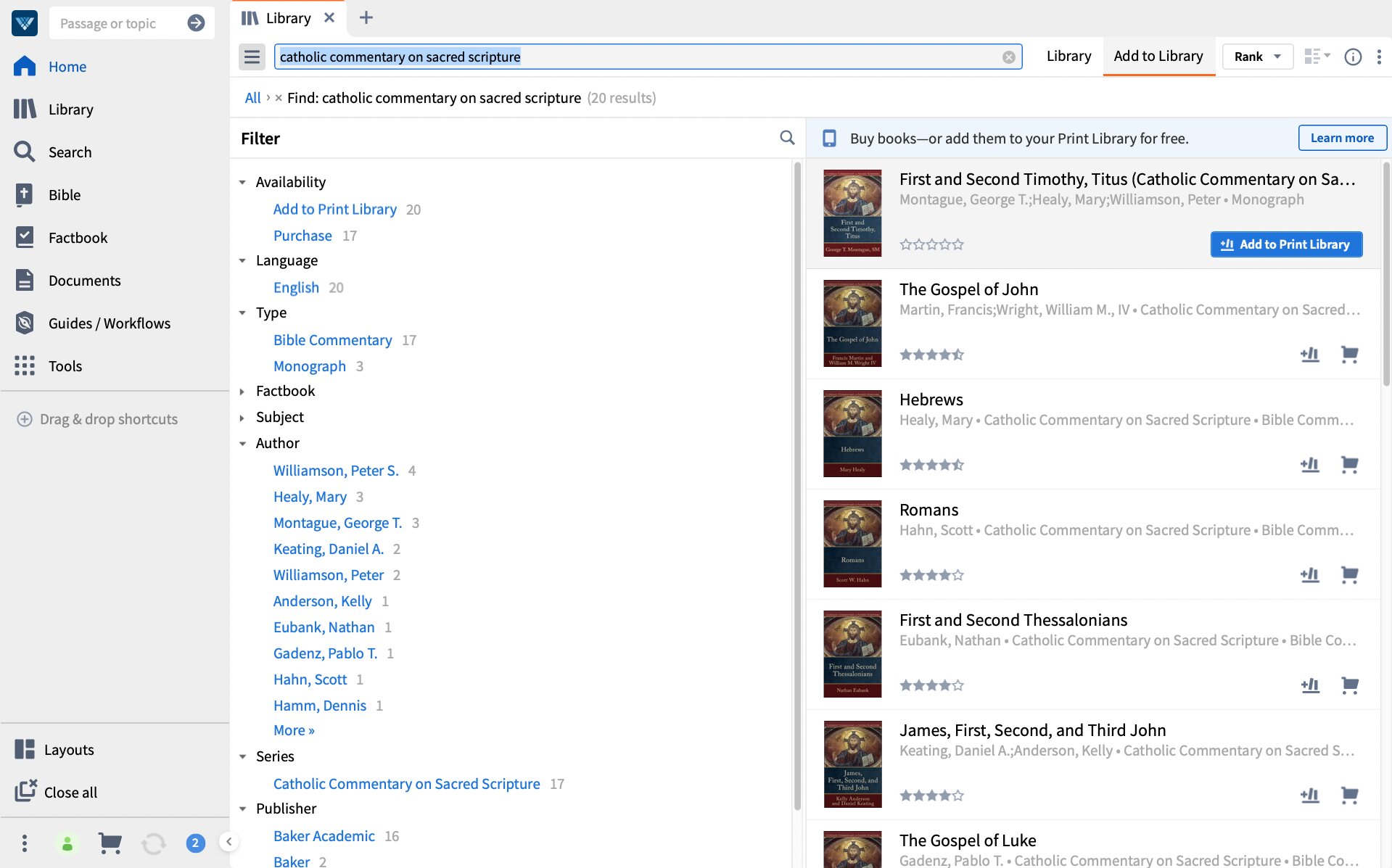 Sick of citations?
Tired of manually typing citations? Verbum automatically adds a full citation, in the style you choose, whenever you copy and paste from a resource. You can also link Verbum to bibliography managers like Zotero.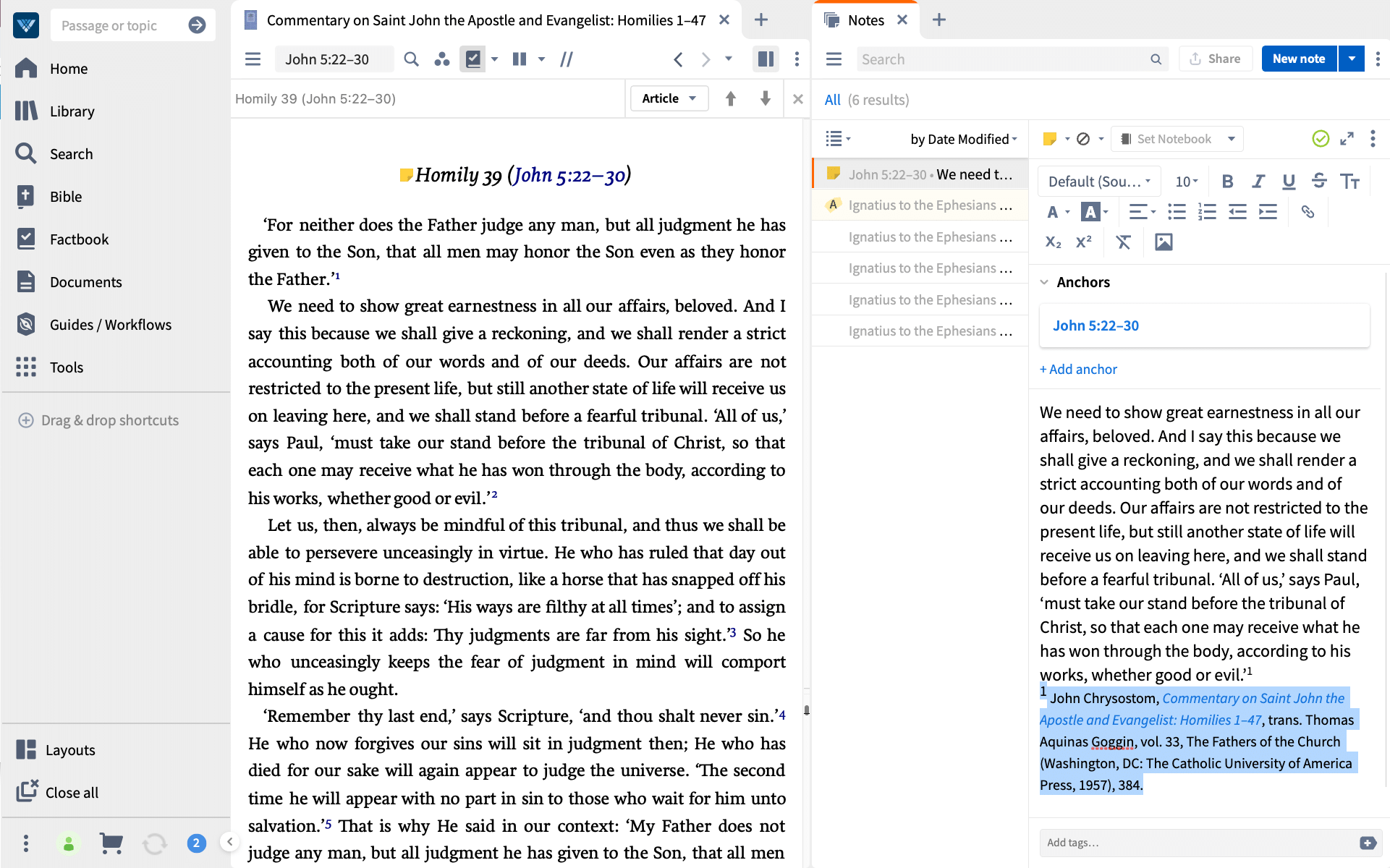 Need help with ancient and modern languages?
Has it been a while since you worked on your Latin or German? Verbum parses morphology and connects original language resources to lexicons and grammar. Want to read scholarship in a modern language you can't read? Machine translation is built into the software to make the whole world of biblical and theological scholarship available.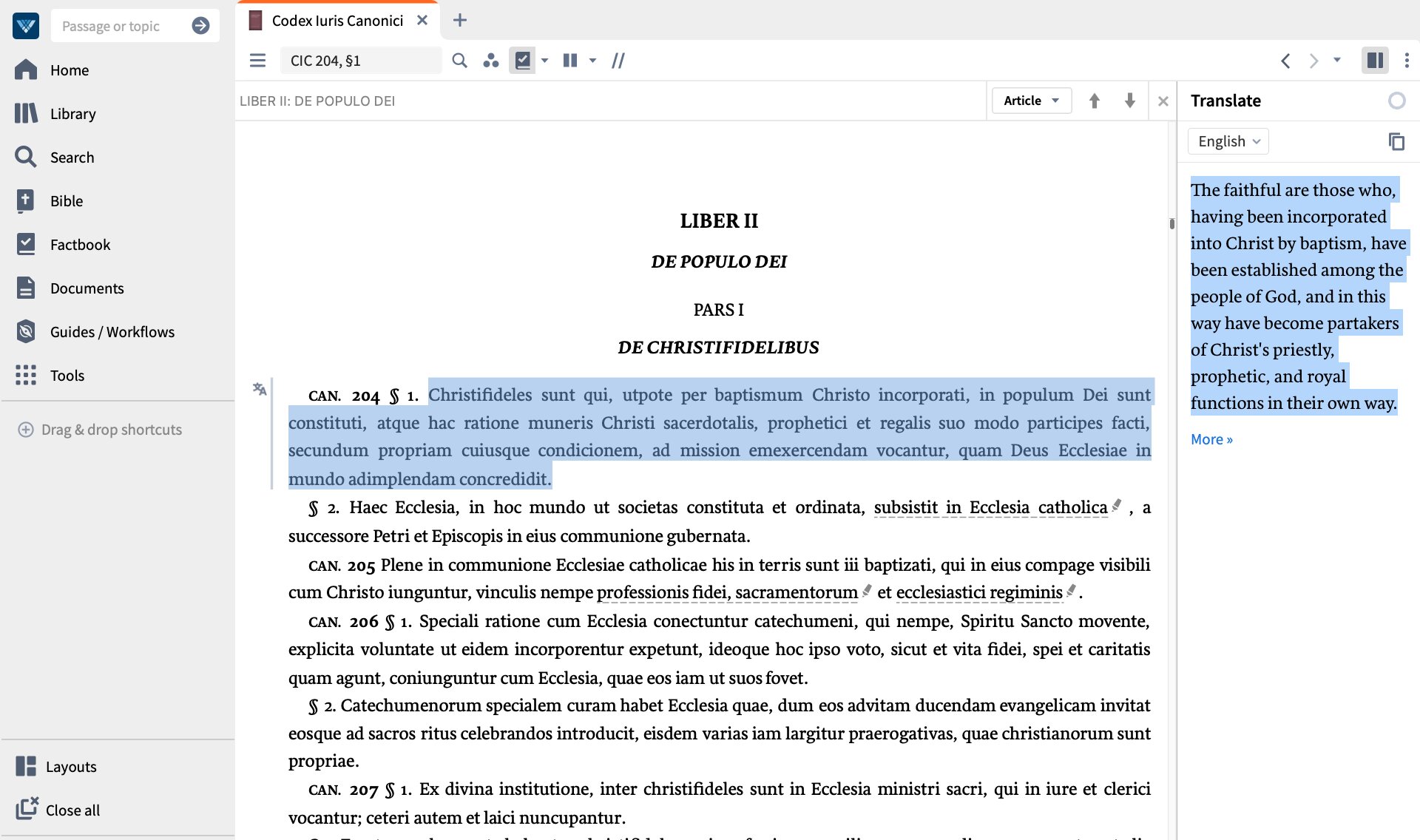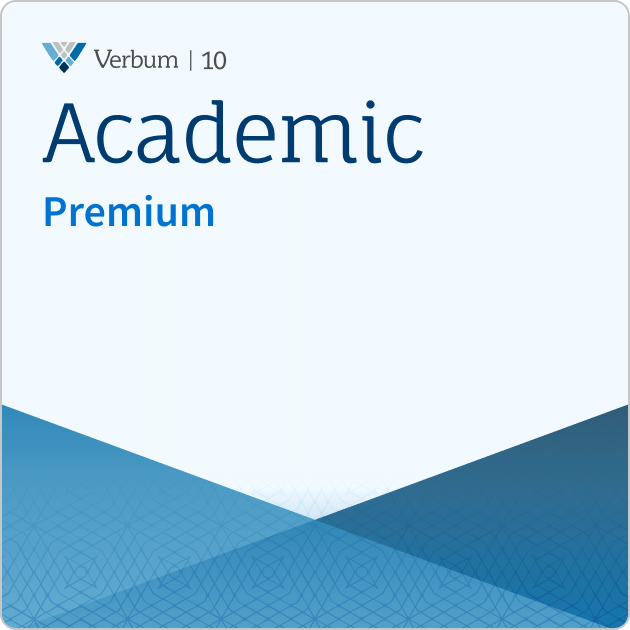 Verbum 10
Verbum 10 Academic Premium
---
---
315+ resources
Anchor Yale Bible Dictionary | AYBD (6 vols.)
The Oxford Handbooks of Ancient Christian Studies (7 vols.)
A Patristic Greek Lexicon
Early Church Fathers Special Catholic Edition (37 vols.)
---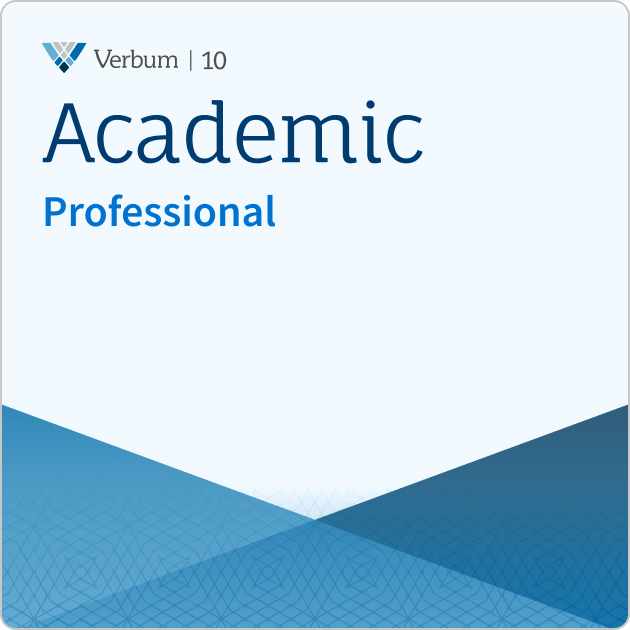 Verbum 10
Verbum 10 Academic Professional
---
---
460+ resources
The Aramaic Bible Series (22 vols.)
International Critical Commentary | ICC (65 vols.)
Theological Dictionary of the Old Testament and New Testament Collection | TDOT/TDNT (27 vols.)
A Greek–English Lexicon of the New Testament and Other Early Christian Literature, 3rd ed. (BDAG)
---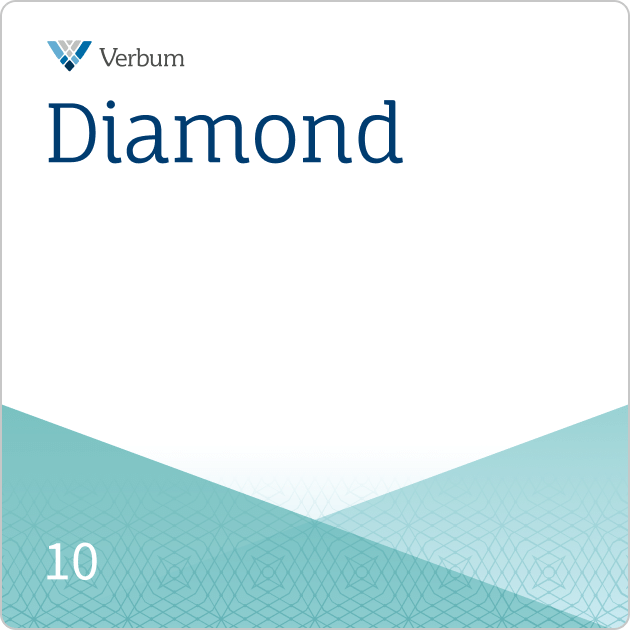 Verbum 10
Verbum 10 Diamond
---
---
2,100+ resources
Thomistic Ressourcement Series (15 vols.)
The Bible in Medieval Tradition Series Collection | BMT (5 vols.)
The Works of Saint Augustine: A Translation for the 21st Century (44 vols.)
The Fathers of the Church with Shorter Works and Medieval Continuations (160 Vols.)
---
Stay Connected
for Free Books, Great Catholic Reads, & Special Savings