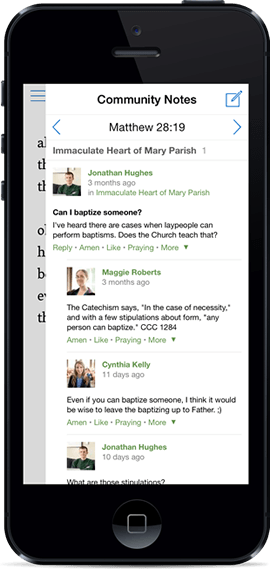 Community
Verbum is more than just software that helps you study Scripture and the Tradition. Verbum connects priests, students, scholars, and the rest of the faithful around the world.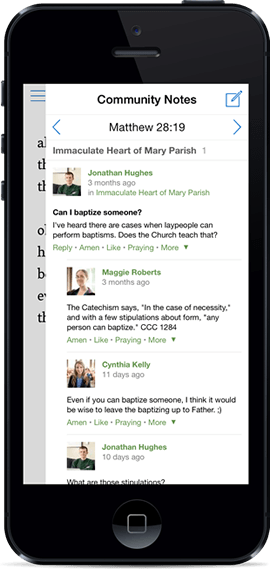 "No one can believe alone, just as
no one can live alone."
(CCC 166)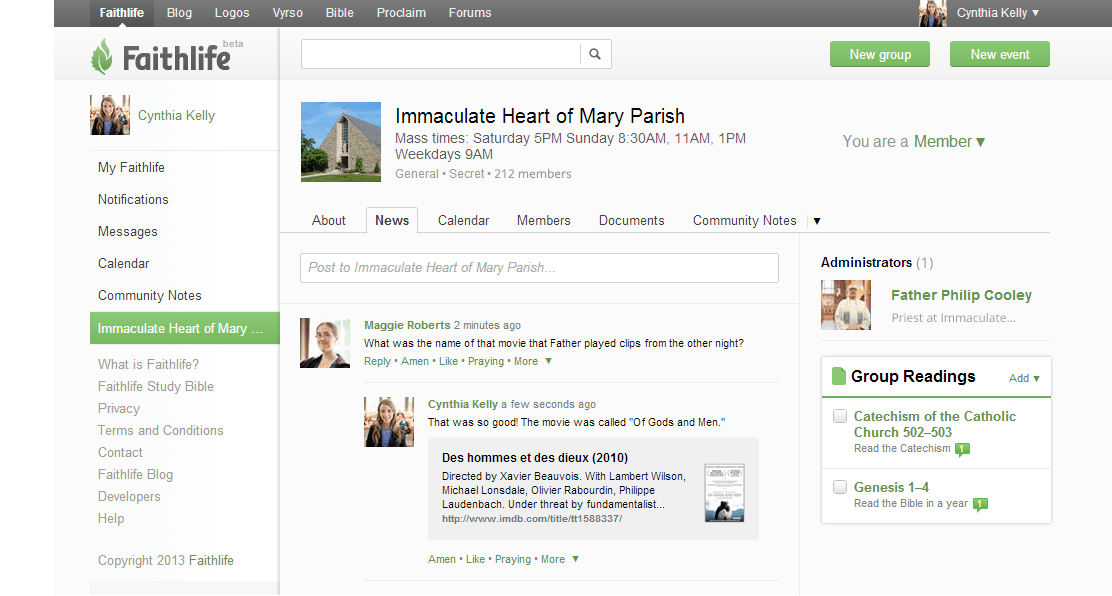 Stay on the same page
Create group reading plans to study any book in your library with any of your groups. Reading plans sync with your mobile device and Faithlife account, allowing you to get your readings done from anywhere.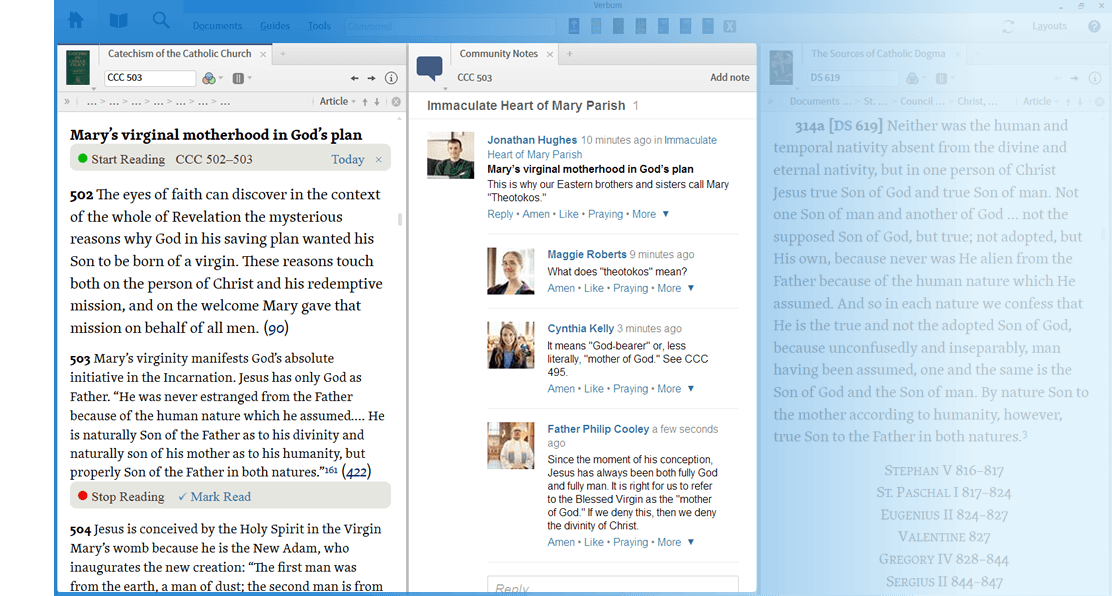 Collaborate with your group
Verbum allows you to share documents via your Faithlife groups. Whether you're planning a class at your parish or working through a particular study with friends, Verbum makes it easy to access all the materials your group will need.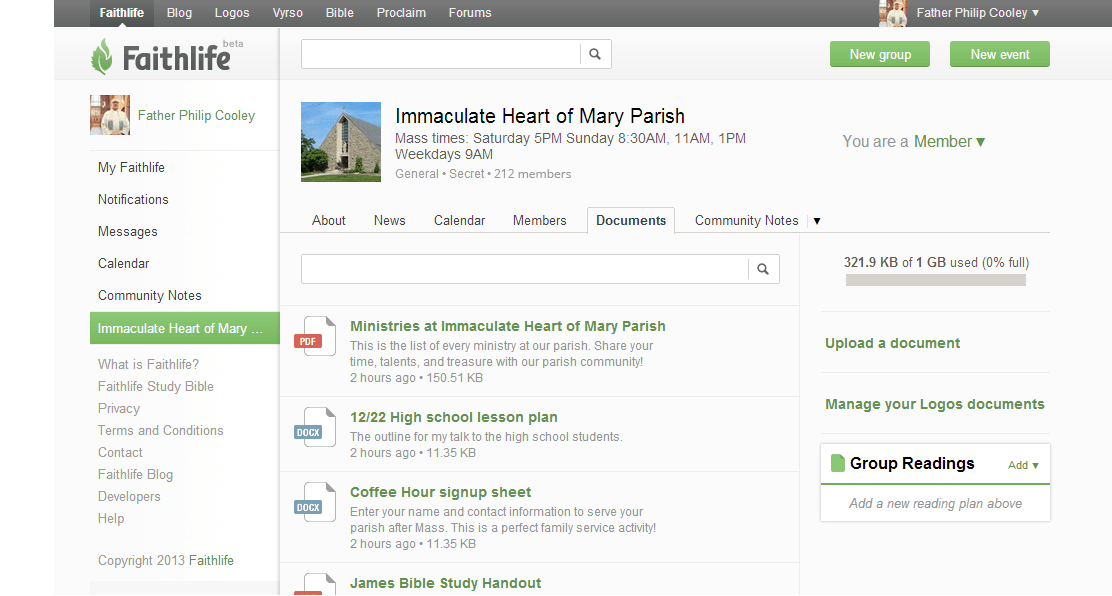 Study along with the Church
When you take Community Notes in Verbum, others in your group will automatically see your notes as they read. Ask questions, start conversations, and participate in dialogue with the rest of the Church.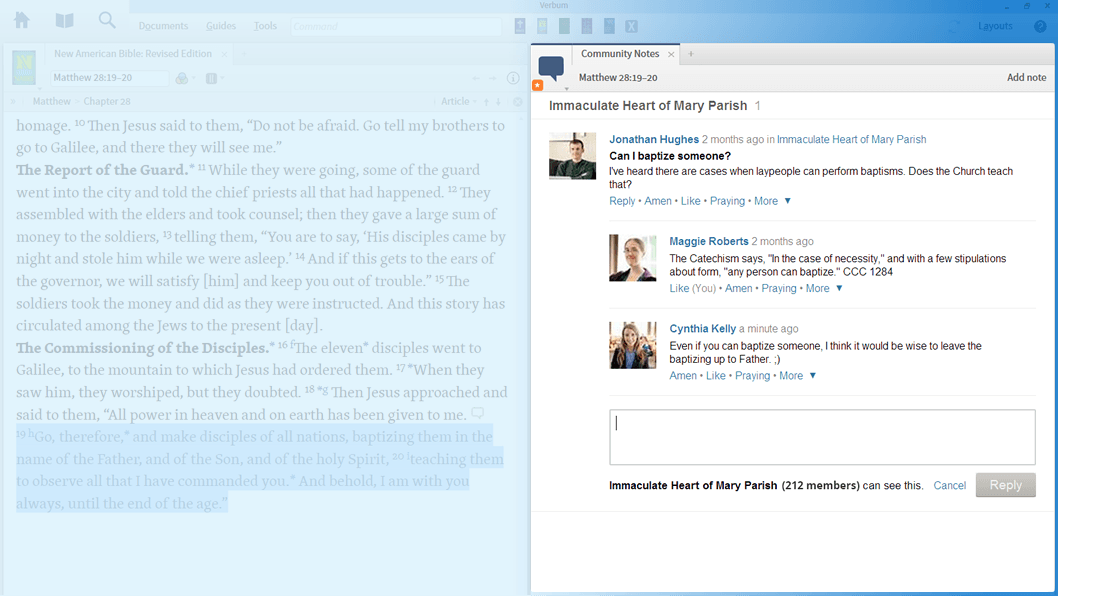 Equip your institution
Whether you represent your school, your parish, or your diocese, Verbum gives you the tools you need to serve your entire community. Learn more about our solutions for parishes and institutions.
Learn more
Start studying along with the Church—get a new
Verbum library today
Select a library