Liturgical Functionality
Participate more fully in the liturgy of the Church. Verbum's Liturgical Layout presents Scripture, commentaries, citations, and other important information in a detailed yet intuitive way.
Opens to the daily readings
Dynamically links resources to the daily readings
Opens up avenues for deeper study
"We see clearly, then, how important it is for the People of God to be properly taught and trained to approach the sacred Scriptures in relation to the Church's living Tradition."
(Verbum Domini, 18)
See daily readings at a glance
The Lectionary is visible right from the home page. You're presented with the day, the liturgical season, any relevant feasts, and all the readings. Hover to see a preview, or click to open the Liturgical Layout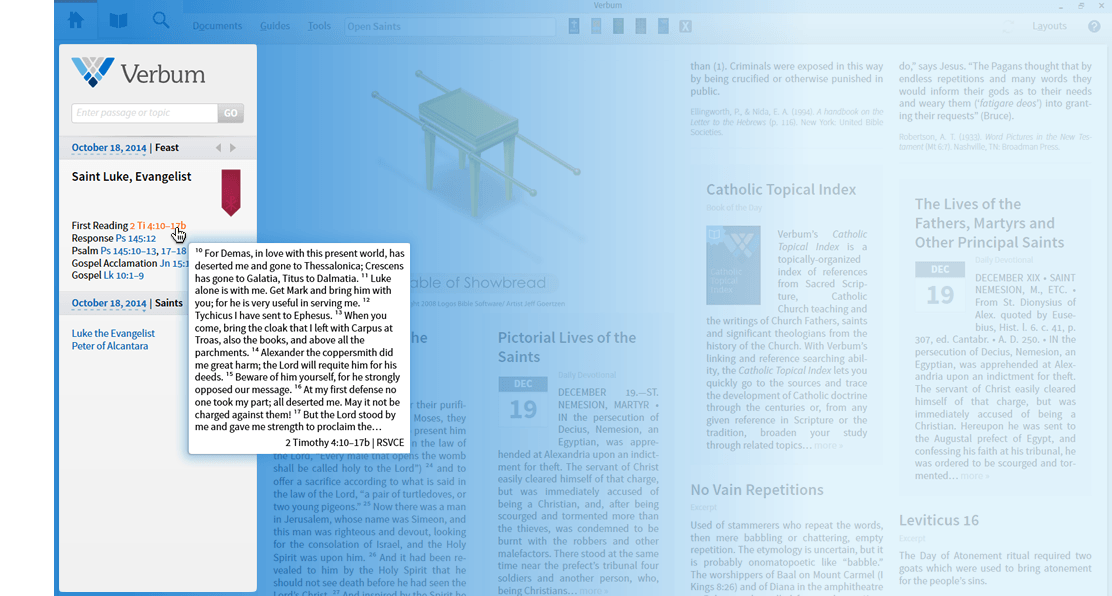 Surround the readings with Tradition
The Liturgical Layout automatically opens Scripture alongside commentaries, the Missal, and links to what the Church has said about each passage you encounter.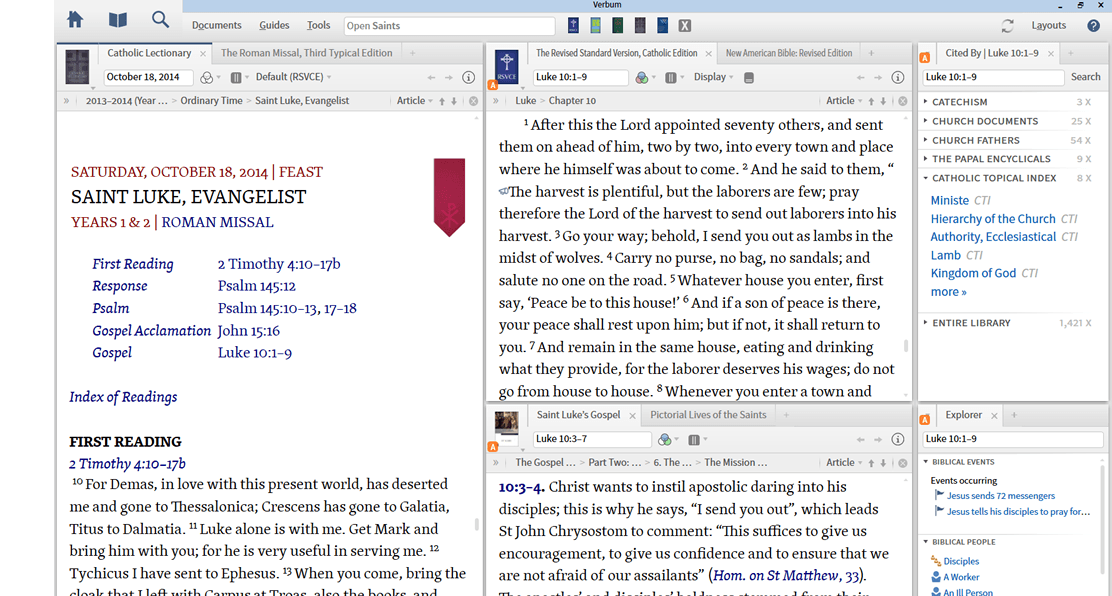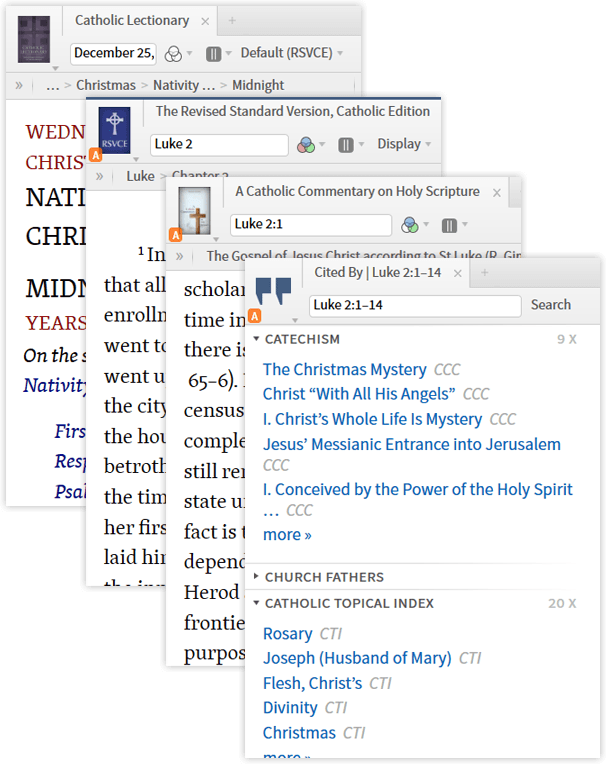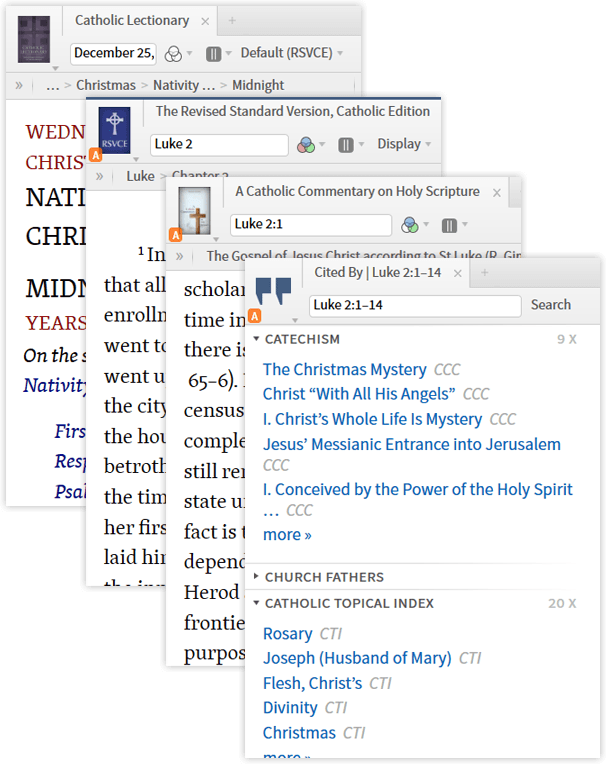 Verbum keeps you on the same page as the Church
Verbum's useful link sets ensure that you'll always be presented with relevant information—no scrolling required. When you click on any lectionary link, all the Bibles, commentaries, and citations will jump to the same section.
Prepare for the future
Planning to teach a class or lead a Bible study, or simply reading Sunday's Gospel ahead of time? Navigate to "today," "tomorrow," or any specific date to find readings and information from any point in the liturgical year.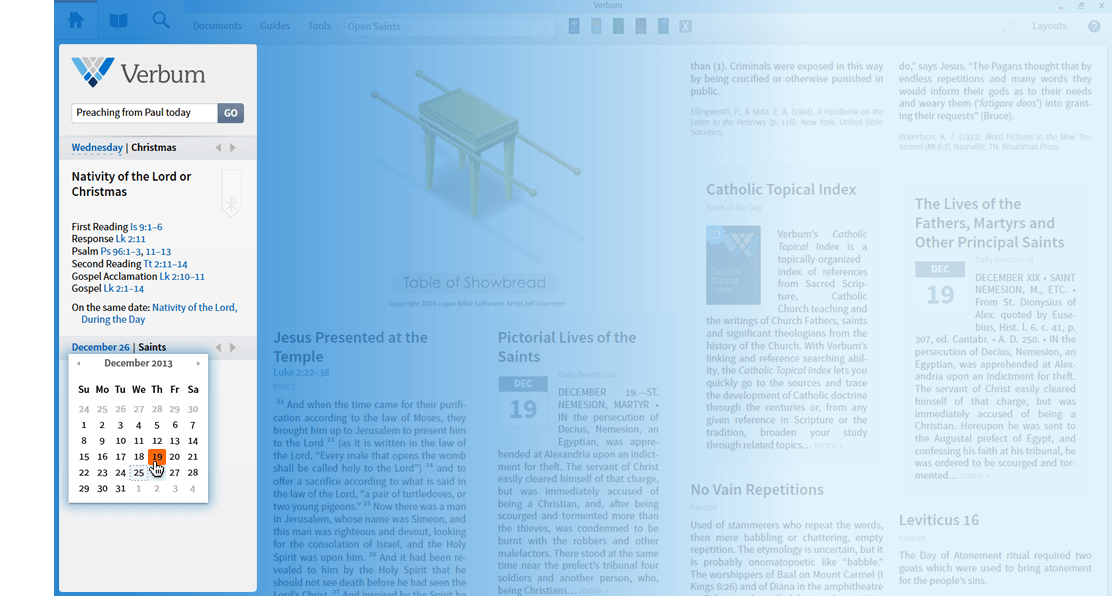 Enter into the Liturgy with the Missal
Follow along with the readings and prayers of the Church. When you open the Liturgical Layout, Verbum will open the Roman Missal to the corresponding day so you can join your personal prayer to the prayers and worship of the Church.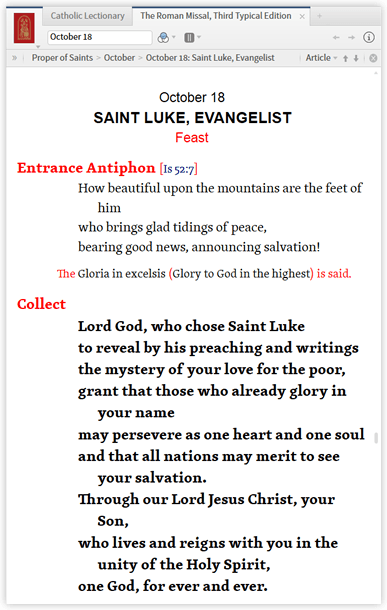 Start reading on the same page as the Church—get a new
Verbum library today
Select a library