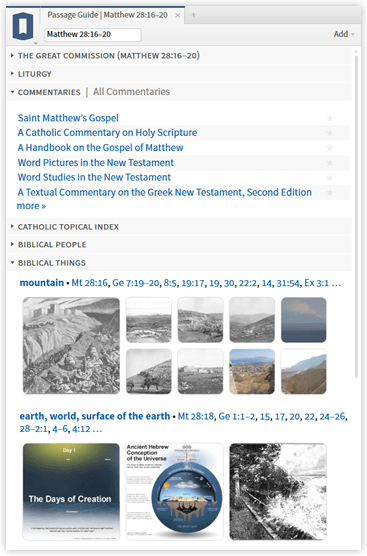 Passage Guide
Enter a passage and click "Go." Verbum gives you a wealth of information in seconds. The Passage Guide helps you to dig deeper with theological, practical, and pastoral resources.
Contextualize each passage with resources from the Tradition.
Find parallels between similar passages.
Customize your guide to include the most useful sections.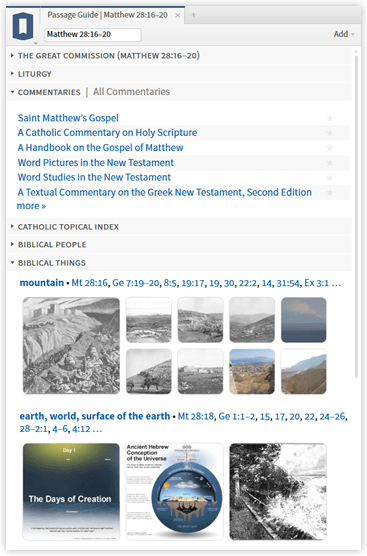 "Thy word is a lamp to my feet and a light to my path."
(Psalm 119:105)
Start your study strong
Type in your Bible verse and the Passage Guide lists everything you need to get started. Commentaries, cross-references, illustrations, media—everything opens to exactly the right spot.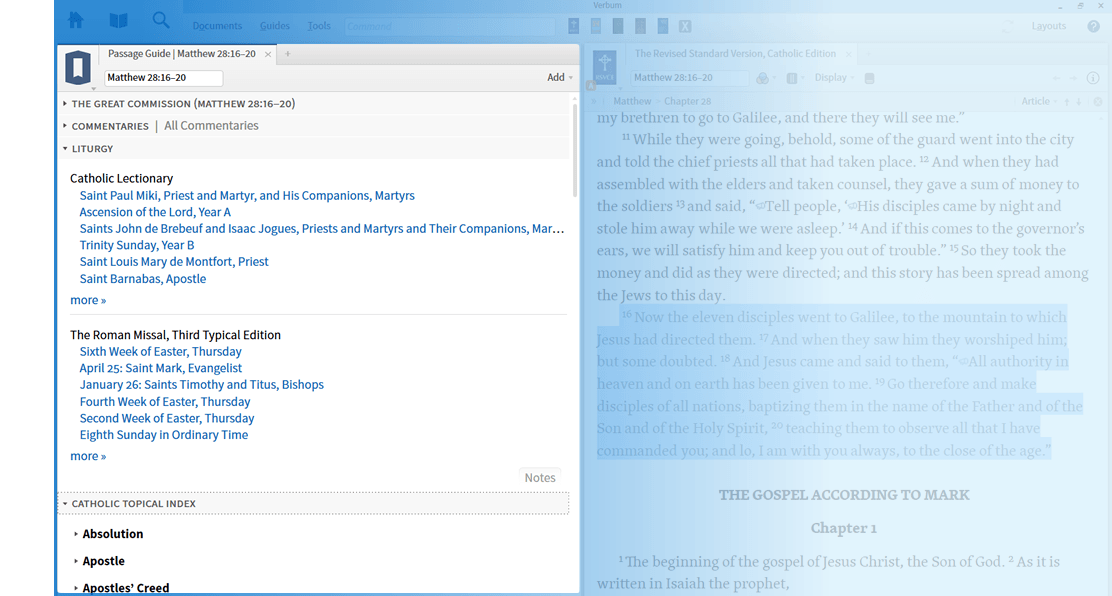 Read through the eyes of the Church
The Passage Guide draws from your most relevant collections—the Catechism, Church Documents, and Church Fathers. See how the Church has read and interpreted a passage through the ages.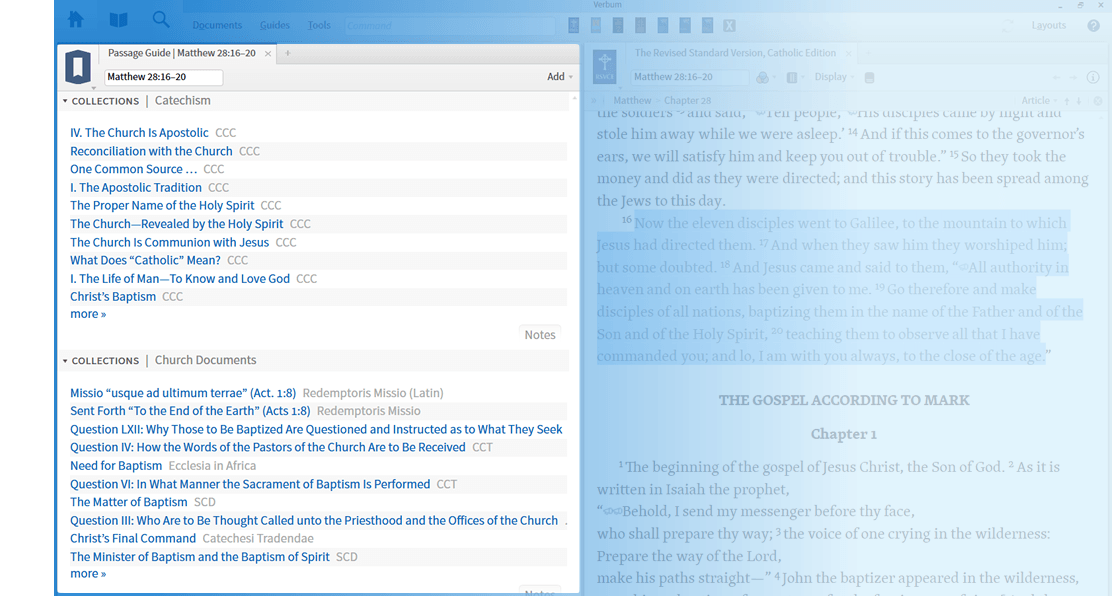 See what it's all about
The Passage Guide delivers information on each passage's key themes and events. Individual sections, like the Catholic Topical Index, make it easy to pick out the ideas that the Church identifies in a particular passage.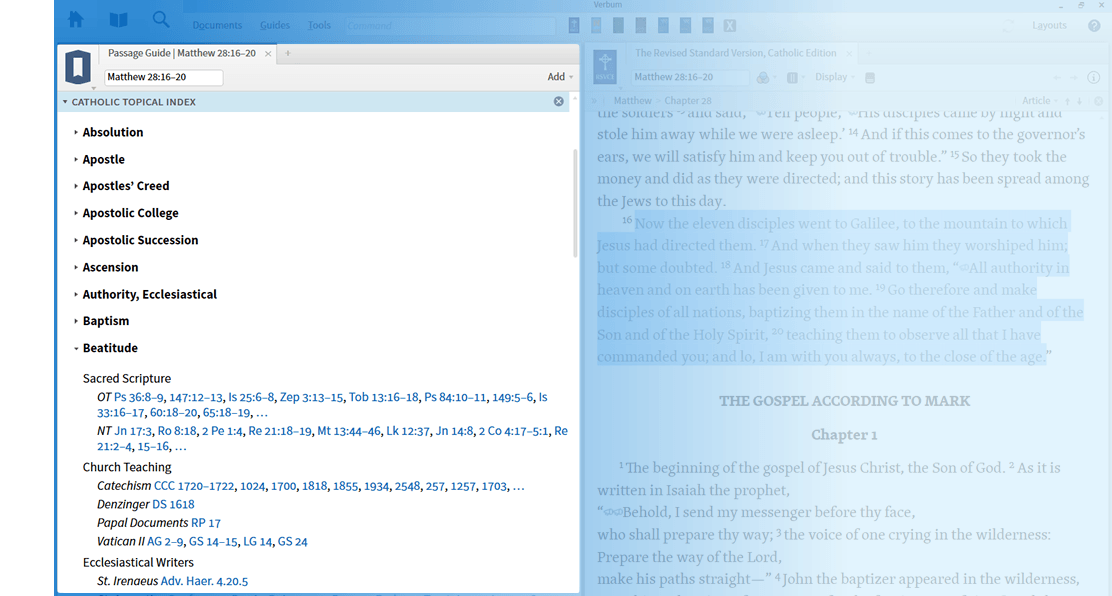 Get more meaning
Unlock context and meaning for any Bible passage. Compare English translations of the same passage, and delve into literary typing to get the writer's intent.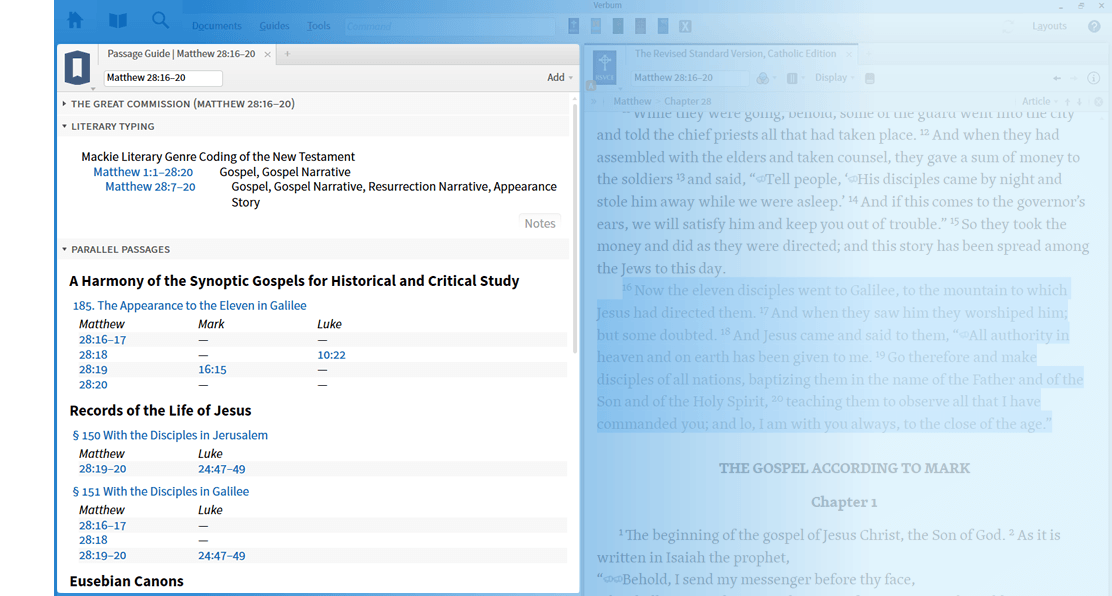 Start studying along with the Church–get a new
Verbum library today
Select a library