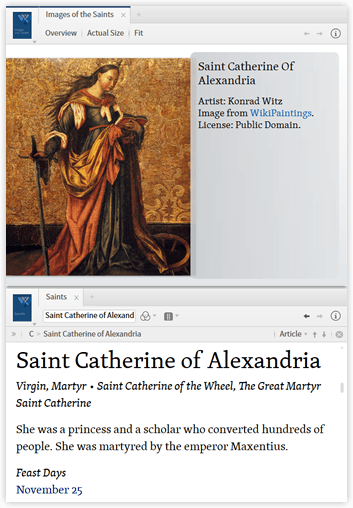 Saints Database
Verbum gives you access to an impressive database of over 500 Catholic saints. Integrate these models of the Faith into your life and study.
Complement feast days with additional information.
View images for each Saint in a useful media resource.
Search within the names and descriptions of saints.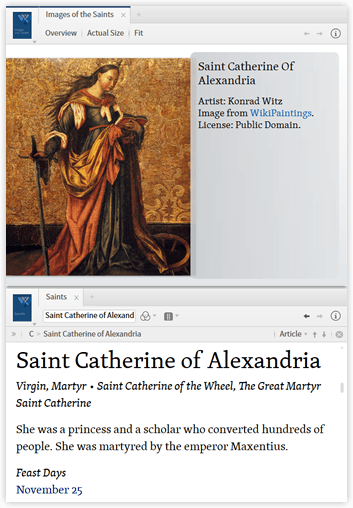 "Those whom the Church recognizes as saints share in the living tradition of prayer by the example of their lives, the transmission of their writings, and their prayer today."
(CCC 2683)
See the saints
Verbum's Saints Database includes a massive collection of paintings, photographs, icons, and other images depicting the saints. Magnify your study of each saint with detailed visual aids.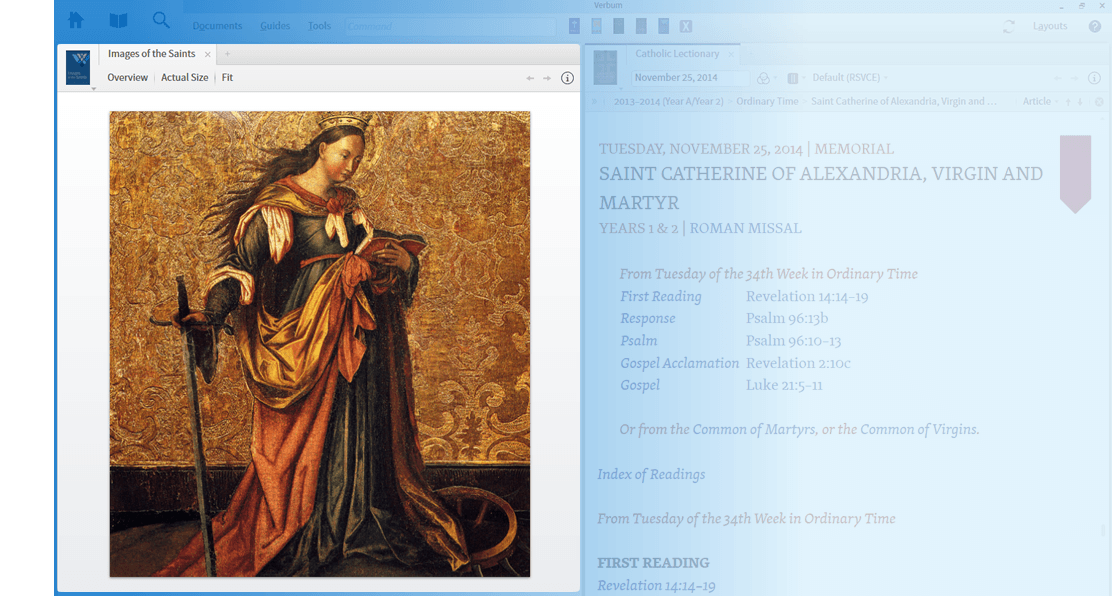 Find who you're looking for
The Saints Database is fully searchable within your library. Find saints by name, feast day, or relation to other saints.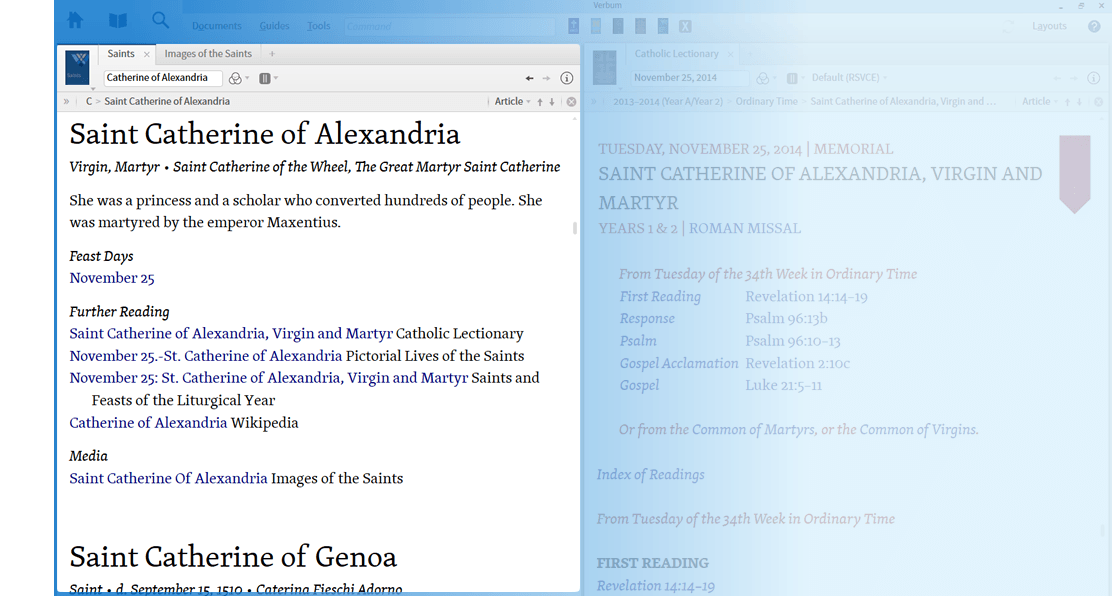 Continue your study
See links to dozens of resources for further study on the saints. The Saints Database acts as a hub for a robust study of the Church's Fathers, Doctors, martyrs, and holy faithful.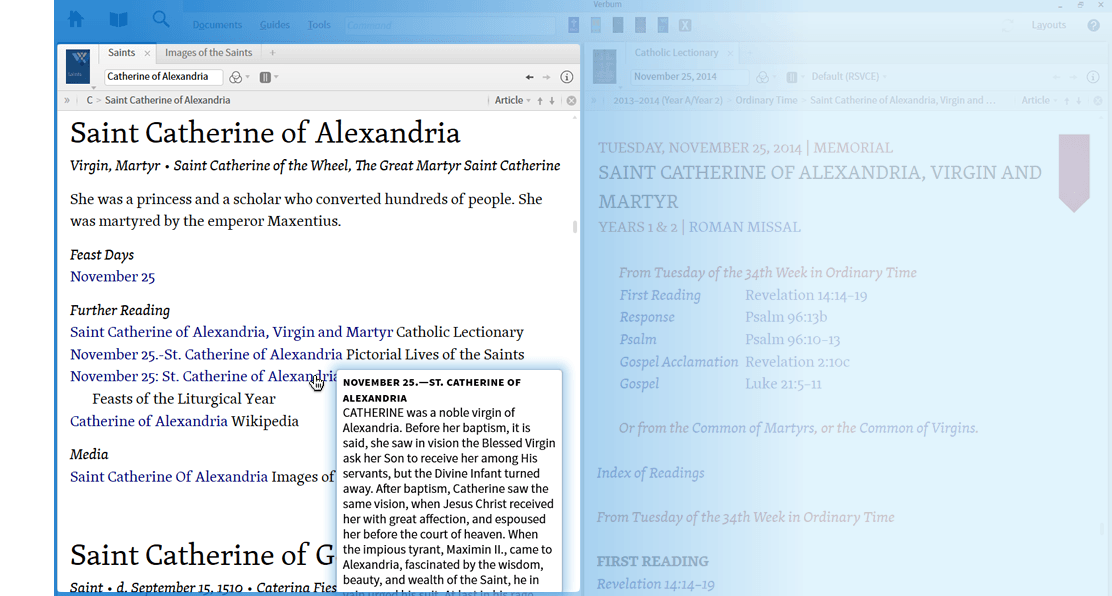 Find what you're looking for with a new
Verbum library
Select a library