20% off
Discover What's Missing in
Your Bible Study
With Verbum 7, you can find biblical insights that would remain
forever hidden in a paper library.
Instant Insights, No Page Flipping Required
The best Bible study library in the world won't do you any good if you can't find the insights you need. But Verbum shows you only the most relevant excerpts drawn from across a pastor's dream library—in an instant.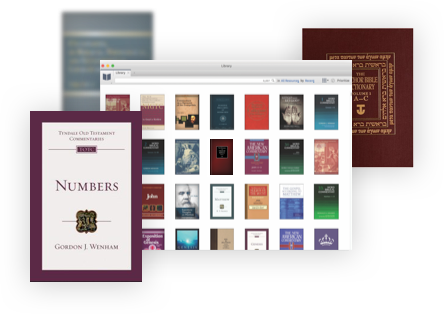 For Every Need & Any Budget
---
Can't find what you're looking for? Call (888) 390-7341 and
we'll help you make the right pick.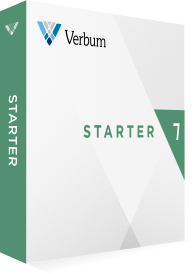 Verbum 7 Starter
Verbum 7 Starter includes these and 110 other resources.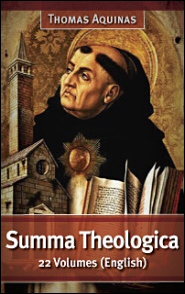 Summa Theologica (22 vols.)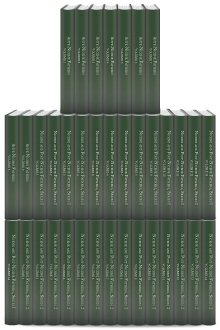 Early Church Fathers Special Catholic Edition (37 vols.)
Catechism of the Catholic Church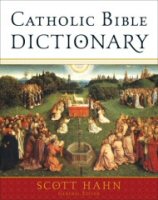 Catholic Bible Dictionary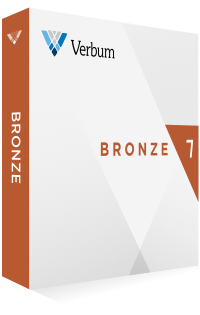 Verbum 7 Bronze
Verbum 7 Bronze includes these and 172 other resources.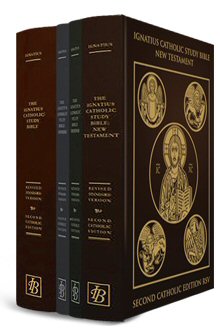 Ignatius Catholic Study Bible: New Testament, Genesis, Exodus, and the RSV2CE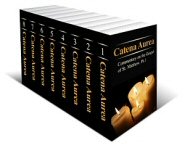 Catena Aurea: Commentary on the Four Gospels (8 vols.)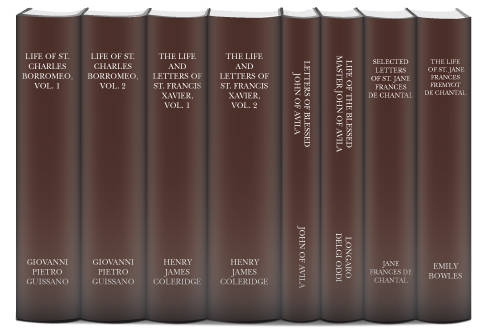 The Lives and Letters of the Counter-Reformation (8 vols.)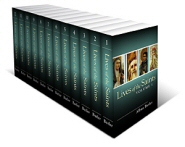 Lives of the Saints (12 vols.)
Verbum 7 Bronze includes all resources and features in Starter
Reg. $799.99
$503.99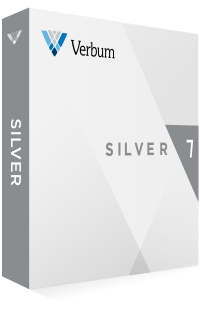 Verbum 7 Silver
Verbum 7 Silver includes these and 418 other resources.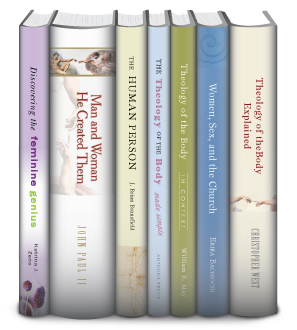 Theology of the Body Collection (7 vols.)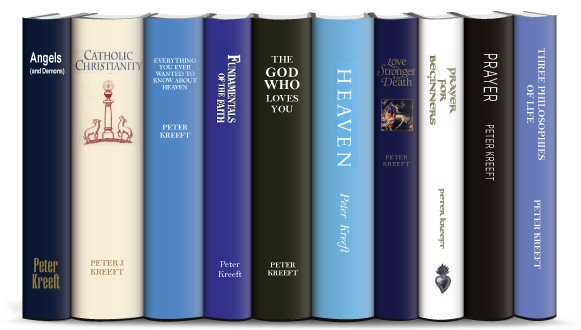 Peter Kreeft Theology Collection (10 vols.)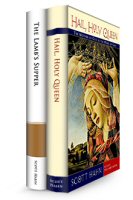 The Lamb's Supper and Hail, Holy Queen (2 vols.)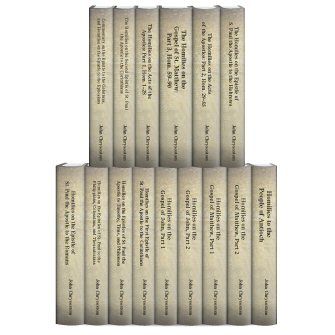 Collected Homilies of St. John Chrysostom (15 vols.)
Verbum 7 Silver includes all resources and features in Starter through Bronze
Reg. $1,211.10
$799.99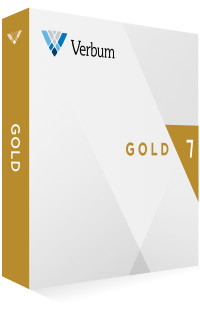 Verbum 7 Gold
Verbum 7 Gold includes these and 780 other resources.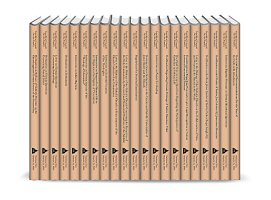 Congregation for the Doctrine of the Faith Collection (21 vols.)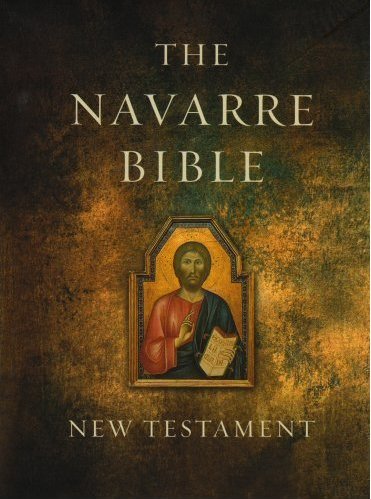 The Navarre Bible: New Testament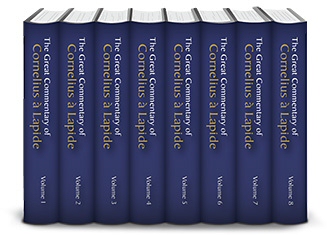 The Great Commentary of Cornelius à Lapide (8 vols.)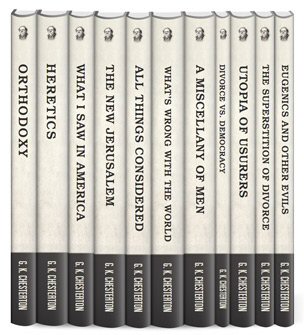 G. K. Chesterton Collection (11 vols.)
Verbum 7 Gold includes all resources and features in Starter through Silver
Reg. $1,822.21
$1,239.99
Verbum 7 Platinum
Verbum 7 Platinum includes these and 1,100 other resources.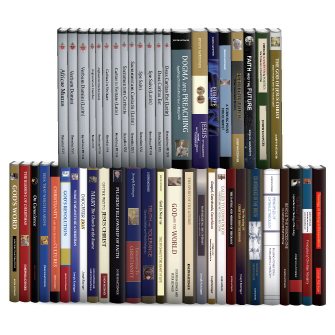 Joseph Ratzinger / Benedict XVI Collection (48 vols.)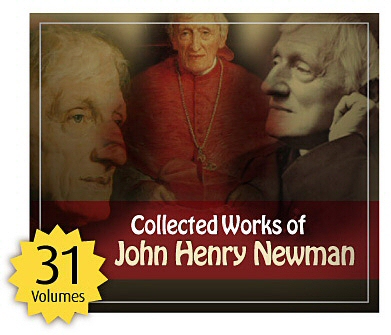 Collected Works of John Henry Newman (31 vols.)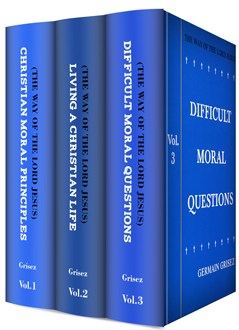 The Way of the Lord Jesus (3 vols.)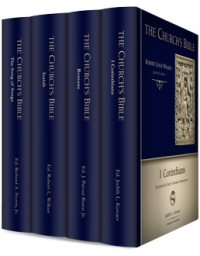 The Church's Bible (4 vols.)
Verbum 7 Platinum includes all resources and features in Starter through Gold
Reg. $2,488.88
$1,719.99
Verbum 7 Diamond
Verbum 7 Diamond includes these and 1,700 other resources.
Navarre Bible New Testament, Standard Edition (12 vols.)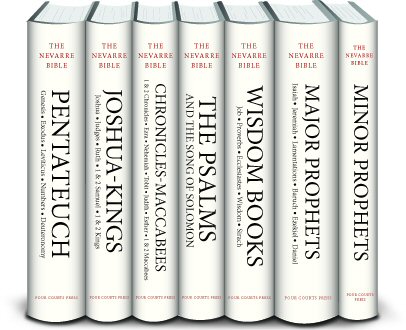 Navarre Bible Old Testament, Standard Edition (7 vols.)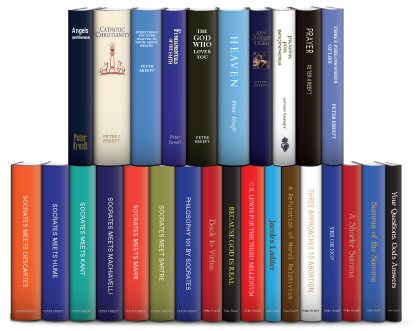 Peter Kreeft Bundle (27 vols.)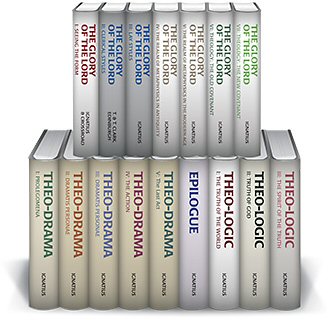 Hans Urs von Balthasar's Theological Trilogy (16 vols.)
Verbum 7 Diamond includes all resources and features in Starter through Platinum
Reg. $3,933.32
$2,759.99
Verbum 7 Portfolio
Verbum 7 Portfolio includes these and 2,588 other resources.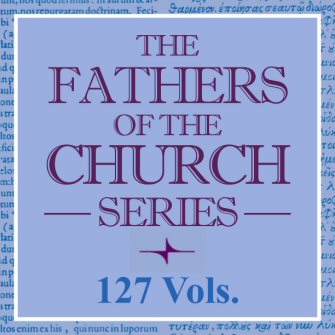 Fathers of the Church Series (127 vols.)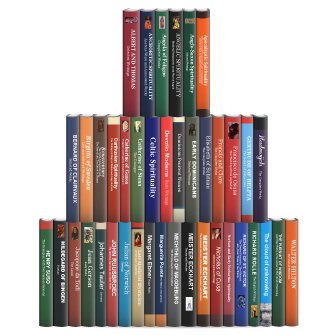 Classics of Medieval Spirituality (41 vols.)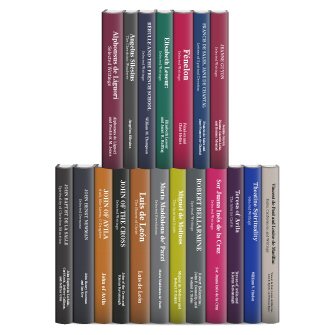 Classics of Modern Catholic Spirituality (19 vols.)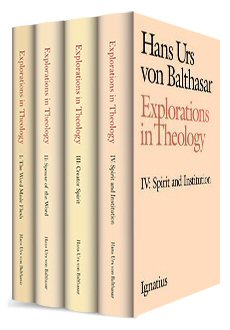 Explorations in Theology (4 vols.)
Verbum 7 Portfolio includes all resources and features in Starter through Diamond
Reg. $5,633.32
$3,983.99
The Right Tool Is Always in Reach
---
We've spent countless hours crafting dozens of new tools to improve your Bible study. Get them all in Verbum 7 Bronze and up.
Sermon Editor
Build your sermon within Verbum and create beautiful slides automatically.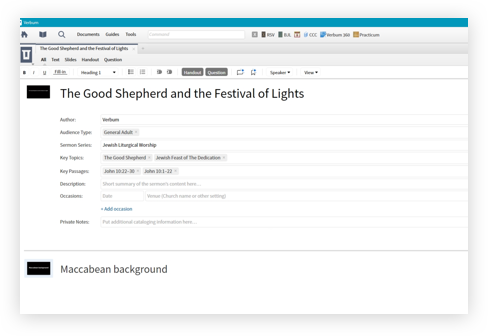 New Testament Use of the Old Testament
Explore how New Testament authors cite, quote, allude to, or echo Old Testament texts with this interactive feature.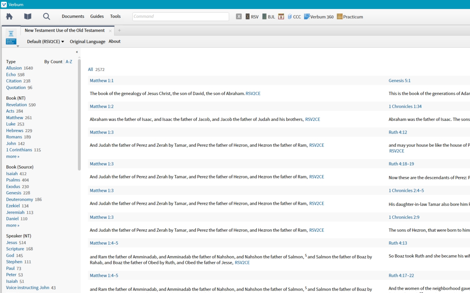 Courses Tool
Choose from dozens of guided learning plans to help you achieve a greater understanding of the Bible. Choose a topic like Jesus in the OT and watch as Verbum pulls together library resources, study tools, video content, and more to create the ultimate study plan that moves at your pace.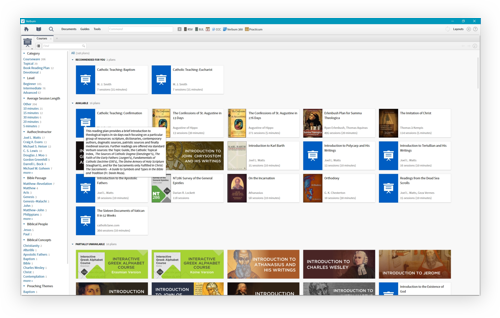 Plus 34 Other Brand-New Features
---
And this is just the new stuff. There are more than 250
other tools and features included in every package.
Bible Study
Concordance Tool

Search words and data from any resource. View lists of each unique word, lemma, or root as a heading with all instances in the resource listed underneath.

Bible Browser Tool

Browse the entire biblical text to find every mention of any person, place, thing, or event.

Fuzzy Bible Search

Enter a loose phrase to quickly find the verse you can't remember exactly.

Names of God

Find every name used to refer to God and where each occurs in the Old and New Testaments.

Commandments of the Law

Group the 613 commandments into categories—State, People, Category, etc.—and track down specific types of laws.

Miracles of the Bible

Sort miracles into categories including type (healing, provision, resurrection, etc.), people involved, location, and book of the Bible.

Old Testament Propositional Flow Outlines

Reformat Bible text into a flow outline that labels the purpose of each line in the Old Testament.

Figurative Language

Examine the figurative use of a biblical word, phrase, or concept. For example, find every place "light" is used as a metaphor.

Sentence Types of the NT

Instantly find every imperative, interrogative, or declarative sentence within the New Testament. For example, you can locate everywhere Jesus gives commands, asks questions, or makes assertions.

Speech Acts of the NT

Search not just form but meaning; find rhetorical questions, personal pledges, and other precise kinds of speech acts.

Speaking to God

Learn from the prayers in Scripture with this interactive that displays every conversation with God in the Bible.
Preaching and Theology
Systematic Theologies

In a glance, see everything your systematic theologies have to say about the passage you're studying.

Confessional Documents

Instantly see where the most formative documents of church history discuss the passage you're studying.

Biblical Theology

See everywhere biblical theologians discuss the passage you're studying and how it relates to redemptive history.

An Empty Tomb

Dr. Craig Evans guides you on an interactive tour of an ancient tomb. Discover how the archaeological evidence illuminates the story of Jesus' burial and resurrection.

Systematic Theologies Interactive

Understand the content of systematic theologies and how the backgrounds of theologians shaped their works.
Ancient Languages
Link a Lexicon to a Bible

Jump from an English word in your Bible and instantly see the definition of the original Greek or Hebrew word it translates.

Lexham SGNT Syntactic Force Dataset

Search any interlinear version of the Bible for the syntactic force of a word.

Greek Grammatical Constructions

See a grammatical construction in the New Testament and find other occurrences of that construction in the Bible.

Reader's Edition Interlinear

Customize any original-language interlinear text according to your needs. For example, hide words you already know, leaving only the vocabulary you need to practice.

Bullinger's Figures of Speech

This dataset makes this classic resource accessible and easy to use.

New Testament Manuscript Explorer

Navigate, sort, and filter countless manuscript witnesses to the text of the NT.

Exploring Biblical Manuscripts

Explore the rich history of biblical manuscripts with this interactive slide deck on ancient writing practices and the transmission of biblical texts.

Corresponding Words

See everywhere a word or phrase is repeated in any of your resources.

Emphasize Active Lemmas

Open a lexicon entry for a Greek or Hebrew word and instantly see where it occurs on the page in your Bible.

Septuagint Manuscript Explorer

Explore and sort information about existing Septuagint manuscripts, including their content, date, language, holding institute, and more.

Hebrew Bible Manuscript Explorer

Understand the textual transmission of the Old Testament by exploring all the extant Hebrew manuscripts and filtering by date, contents, holding institute, and more.

Septuagint Apocrypha Syntax Search

Search the LXX by syntax with this data based on The Old Testament in Greek edited by Henry Barclay Swete.

Hebrew Grammatical Constructions

Find every occurrence of particular grammatical constructions in the Hebrew Bible.
Customization
Multiview Resources

Add multiple translations of the Bible or even commentaries in the same panel with the Multiview Resources tool.

Corresponding Notes and Highlights

With Corresponding Notes, you can now see all the notes you've attached to biblical texts with reverse interlinears.

Quickstart Layouts

Choose from a wide range of layouts that bring together the right guides, resources, and interactive tools to jump right into a word study, devotional reading, and other Bible study tasks.

Passage Lists Visual Filter

Now you can view your passage lists as a visual filter within the biblical text. Expose only the verses you want to study.

Custom Homepage Layouts

Save your favorite workspace as a layout and launch it right from the homepage.
Find Your Perfect Fit
---
Get 20% off your base package for a limited time.
Questions? Call us at (888) 390-7341 to find the base package that's right for you.