Take your spiritual reading to the next level
Verbum connects Scripture to the whole tradition of the Church
Want to get more out of your study?
Have you finished a course or come home from a conference excited by everything you learned but unsure what to do next? Verbum gives you the tools for serious Catholic study on your own: curated libraries, readings organized by topic and the liturgical calendar, reading plans, and the ability to search and navigate between everything.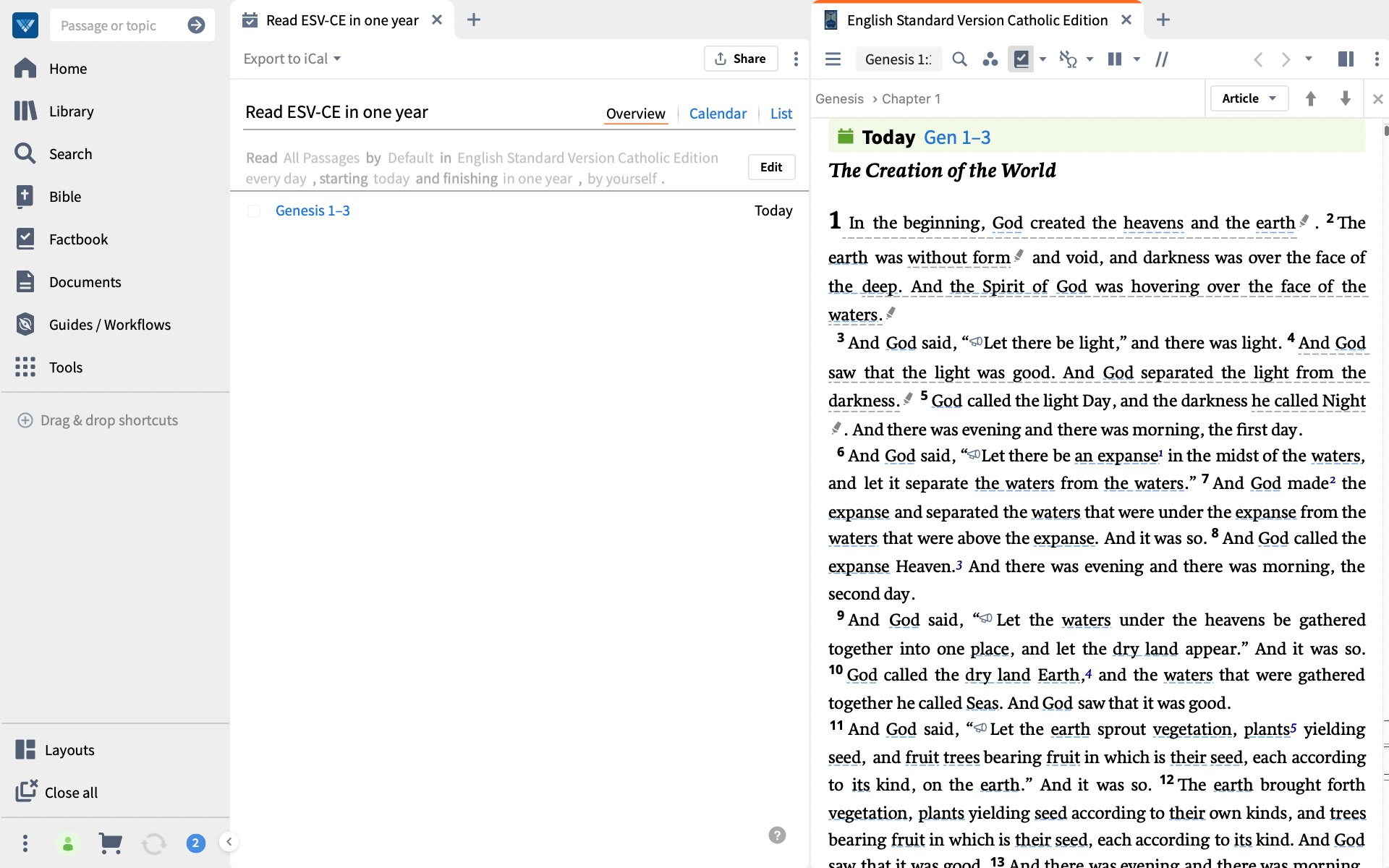 Spiritual journaling isn't working?
How do you keep track of your notes and reflections from spiritual reading? Verbum keeps all your notes, highlights, and saved passages together and syncs them across multiple devices. It also generates reading plans for you for any book in your library.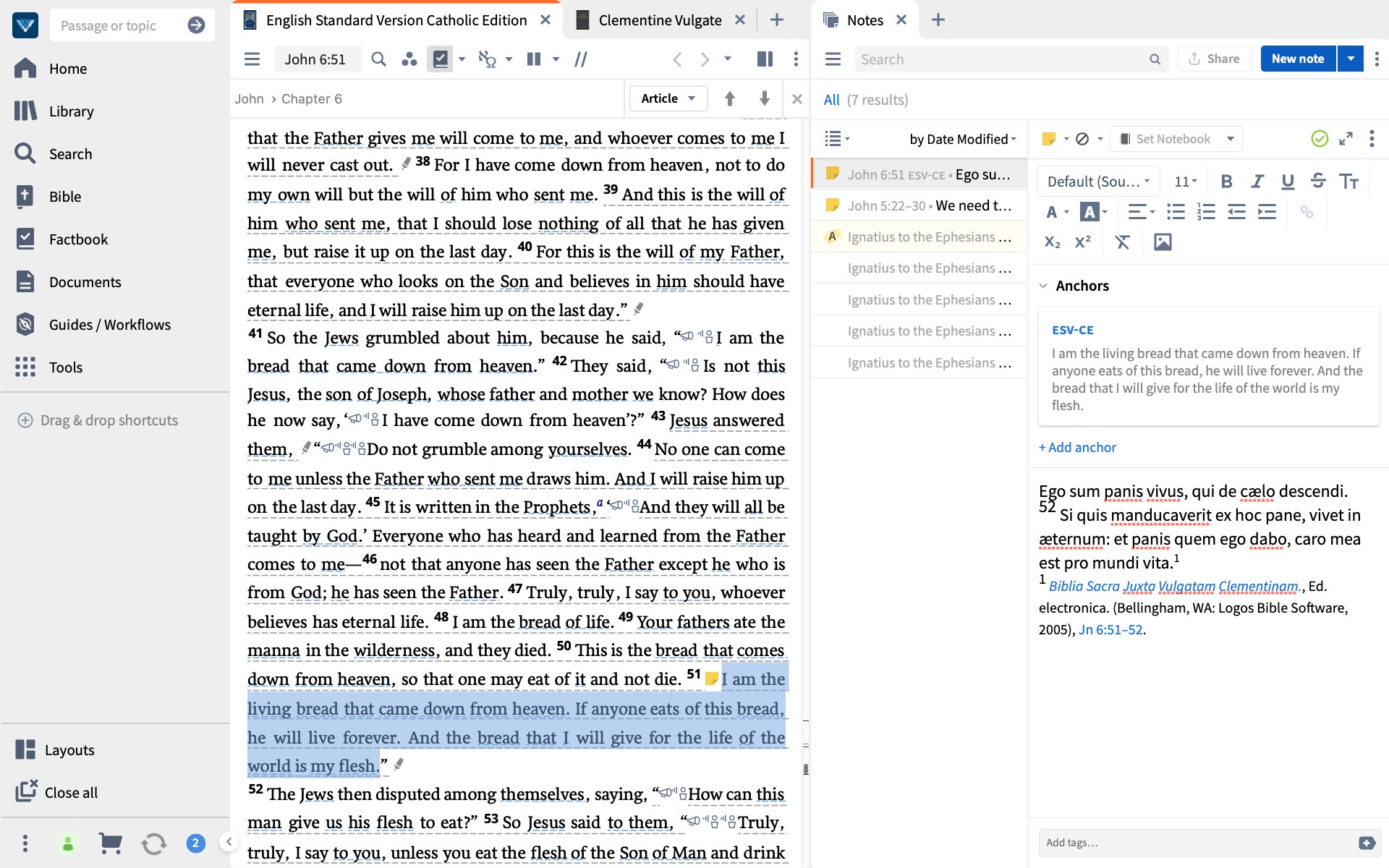 Trying to read the Bible with the Church?
When you read Scripture, you want to know you're reading with the mind of the Church. Verbum puts Scripture in the context of the magisterium. Approach Scripture through the liturgical calendar or catechism, pair your reading with trusted Catholic commentaries, and learn how to pray with Scripture with step-by-step instructions on Lectio Divina.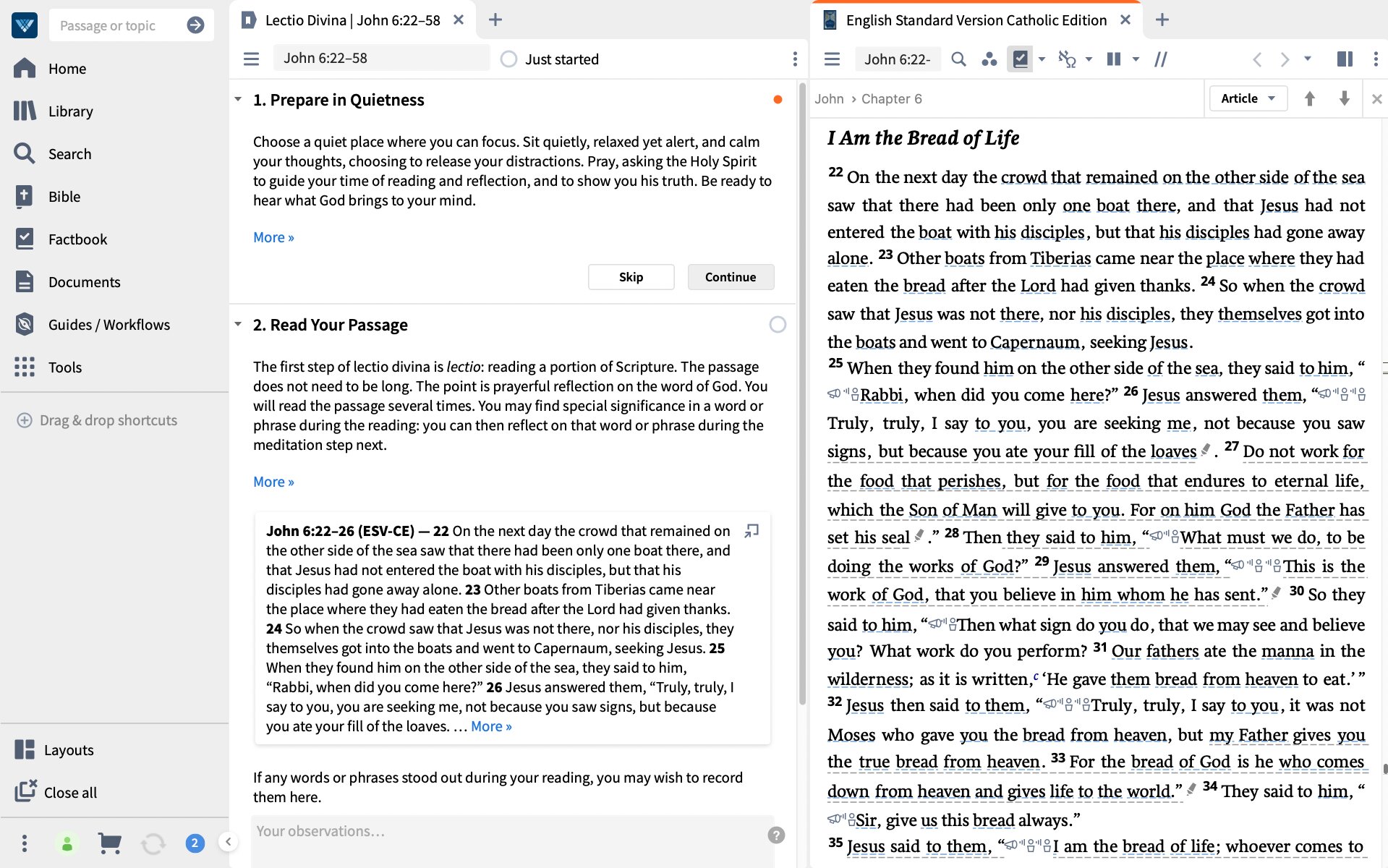 ---
---
45+ resources
The Ignatius Bible: Revised Standard Version, Second Catholic Edition
Vatican II Documents
Catholic Bible Dictionary
Summa Theologica (22 vols.)
---
---
---
130+ resources
Early Church Fathers Special Catholic Edition (37 vols.)
Catholic Bible Dictionary
Personal Prayer: A Guide for Receiving the Father's Love
The John Paul II Healing Center Collection (3 vols.)
---
---
---
340+ resources
The Catholic Encyclopedia (16 vols.)
The Hildebrand Project Chapbook Collection (4 vols.)
New Collegeville Bible Commentary (2 vols.)
A Catholic Introduction to the Bible: The Old Testament
---
Stay Connected
for Free Books, Great Catholic Reads, & Special Savings