St. Justin Martyr, Pray for Us!
---
Get Verbum + St. Justin Martyr: The First and Second Apologies
This free version of Verbum Catholic study software puts insights from across all of Scripture—and a collection of key Catholic resources—right at your fingertips. With Verbum 9 Basic, you'll do basic Bible study tasks and see for yourself how Verbum can help you discover, understand, and share more of the Faith. Customize a reading plan, take notes and highlight, consult devotionals and commentaries, and more—all with the help of intuitive, interactive tools. Get Basic plus this month's featured book for free!
Your Price: $0.00
Add to cart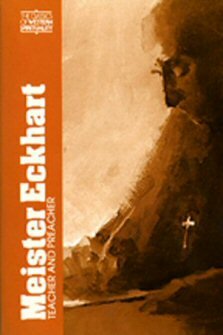 Meister Eckhart: Teacher and Preacher
This volume consists of texts that illustrate the diversity of one of the most enigmatic and influential mystics of the Western Christian tradition. Meister Eckhart (c. 1260–1327) is represented here as teacher, with commentaries, and preacher, with sermons. With this volume, readers may see the academic and pastoral aspects of Meister Eckhart.
Reading the Old Testament: An Introduction (2nd ed.)
Reading the Old Testament was recognized as a classic introductory text almost from its first appearance in 1984. Without diminishing its famed clarity and theological depth, two prominent scholars, Richard Clifford and Daniel Harrington, have brought the book into the twenty-first century, revising and updating the text for a new generation of readers. Dive into this clear and comprehensive introduction to the Old Testament and be equipped for better study. The text is designed to guide studen...
The Great Catholic Reformers: From Gregory the Great to Dorothy Day
The Great Catholic Reformers covers the careers of Pope Gregory the Great, Peter Damian, Bernard of Clairvaux, Clare of Assisi, Catherine of Siena, Jean Gerson, Jan Hus, Gasparo Gontarini, John Henry Newman, and Dorothy Day. This diversity of reformers in our tradition suggests that legitimate reform within the Catholic Church can operate from different spiritualities, employ either gentle or harsh critiques, use secular or canon law to enforce discipline, and begin with lay men and lay women as...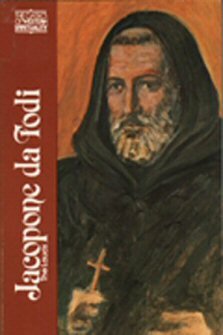 Jacopone da Todi: The Lauds
Jacopone da Todi (c. 1230–1306) was a Franciscan and a poet. His Lauds have long had an established place in the history of Italian poetry. This edition contains these works and provides modern students of church history with a unique and fresh perspective on the time in which he lived. This poetry will encourage readers as it has done for centuries.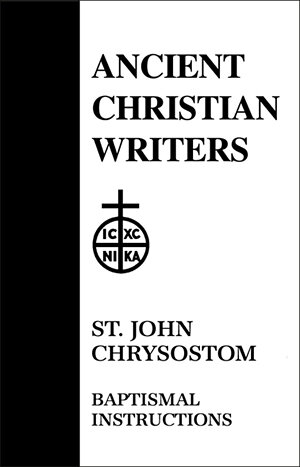 St. John Chrysostom: Baptismal Instructions
This series of eight instructions on baptism were given by St. John Chrysostom, probably at Antioch about AD 390. They describe Chrysostom's activity as a mystagogue for baptismal candidates, as their instructor in Christian doctrine, and in postbaptismal morality.
Old Testament Parallels, 4th Edition: Laws and Stories from the Ancient Near East
Old Testament Parallels has been, since its first edition, one of Paulist Press's best-regarded and best-selling titles. It has brought fresh and reader-friendly translation of the most important near east documents that share parallel themes and issues within biblical studies. This fourth edition has been completely revised in light of the ongoing and exciting discoveries of more and more ancient Near Eastern texts.
Footprints on the Mountain: Preaching and Teaching the Sunday Readings
Believing that "there is nothing more essential to ongoing renewal in the church than quality preaching," Roland J. Faley offers this complete and practical scriptural guide to the lectionary. It includes background on all three cycles and suggestions for application to life today, as well as optional readings for years B and C: The Holy Family, Baptism of the Lord, Ascension, and Pentecost.