Get Verbum + Christ and Spirituality in St. Thomas Aquinas
This free version of Verbum Bible Software puts insights from across all of Scripture—and a collection of key biblical resources—right at your fingertips. With Verbum 9 Basic, you'll do basic Bible study tasks and see for yourself how Verbum can help you discover, understand, and share more of the biblical insights you crave. Customize a Bible reading plan, take notes and highlight, consult devotionals and commentaries, and more—all with the help of intuitive, interactive tools. Get Basic plus this month's featured book for free!
Your Price: $0.00
Add to cart
Ethica Thomistica: The Moral Philosophy of Thomas Aquinas
First published 15 years ago, Ethica Thomistica is widely recognized as one of the finest introductions to St. Thomas' moral philosophy. Though the book has been out of print for several years, scholars and students still refer to it as the standard resource on Thomistic ethics. In this much-anticipated, revised edition, Ralph McInerny revisits the basics of Thomas' teachings and offers a brief, intelligible, and persuasive summary.
Praying with Confidence: Aquinas on the Lord's Prayer
Those readers who, in the past, have found the study of Aquinas especially daunting, will be grateful to the Dominican Paul Murray for the freshness and clarity he brings to his task. Praying with Confidence is both a stimulating scholarly study and an ideal introduction for the general reader. Never before have the most important reflections by Aquinas on the Lord's Prayer been drawn together and considered in a single book. Here, Aquinas comes alive not merely as a profound, speculative theolo...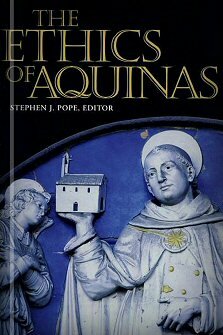 The Ethics of Aquinas
In this comprehensive anthology, 27 outstanding scholars from North America and Europe address every major aspect of Thomas Aquinas' understanding of morality and comment on his remarkable legacy. While there has been a revival of interest in recent years in the ethics of St. Thomas, no single work has yet fully examined the basic moral arguments and content of Aquinas' major moral work, the second part of the Summa Theologiae. This work fills that lacuna.
By Knowledge & By Love: Charity and Knowledge in the Moral Theology of St. Thomas Aquinas
What is the relationship between charity and knowledge in the theology of Thomas Aquinas? Did Aquinas, in his mature thought, portray charity's act as antecedent to and independent of practical reasoning? Did he view charity's motion as rendering us morally good before God, apart from whether or not we do what is right in our actions? A dominant stream in contemporary Catholic ethics holds for precisely such a concept of charity, and many recent commentators on Aquinas maintain that this is his ...
St. Thomas Aquinas and the Natural Law Tradition: Contemporary Perspectives
In recent years, there has been a great revival of interest in natural law, one that has occurred across a range of disciplines and perspectives—from the philosophical and theological to the most contemporary debates in the area of legal and political philosophy. Much of this recent work is traced to the thought of St. Thomas Aquinas. To explore and evaluate the current revival, this volume brings together many of the foremost scholars on natural law. They examine the relation between Thomistic ...
Questions on Aristotle's Categories
This work is the first English translation of Scotus' commentary on Aristotle's Quaestiones super Praedicamenta. Although there are numerous Latin commentaries on Aristotle's Categories, Scotus' Questions is one of the few commentaries on the Categories written in the thirteenth century covering all of Aristotle's text, including the often neglected post-praedicamenta, and the only complete Latin commentary available in English. Moreover, unlike many of the commentaries, Scotus' text is one of t...
The Academic Sermons
The philosophical and theological works of St. Thomas Aquinas are held in universal esteem. His commentaries on Scripture and the role of Scripture in his theological works have garnered considerable attention. Yet Aquinas' academic sermons delivered on Sundays and special occasions have been widely overlooked. Though hundreds of medieval sermons are attributed to Thomas Aquinas, the Leonine Commission has identified only 20 as his. This book features all 20 sermons, and one whose authenticity ...
Thomas Aquinas and John Duns Scotus: Natural Theology in the High Middle Ages
Thomas Aquinas and John Duns Scotus are arguably the most celebrated representatives of scholasticism's golden age. They are known primarily for their work in natural theology, which seeks to demonstrate tenets of faith without recourse to premises rooted in dogma or special revelation. Scholars of this golden age drew on a wealth of tradition, dating back to Plato and Aristotle. Taking in the Arabic and Jewish interpretations of these thinkers, they produced a wide variety of answers to the que...
Truth: Studies of a Robust Presence
Truth: Studies of a Robust Presence brings together groundbreaking studies of objective truth as a robust, philosophically consequential reality and a compelling presence in all areas and dimensions of human life. After an era of philosophical reflection in both the Anglo-American and Continental traditions dominated by the denial or compromise of the standing and centrality of truth, important philosophers are again taking up and advancing the case for objective and substantial truth. This volu...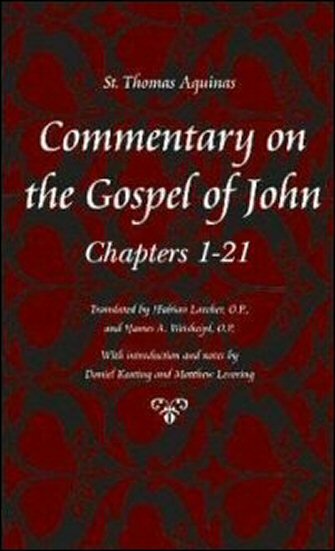 Commentary on the Gospel of John: Chapters 1–21
The first English translation of Aquinas' Commentary on the Gospel of John by Fabian Larcher and James Weisheipl, now long out of print, is available to scholars and students once again with this edition. Published in three volumes simultaneously, it includes a new introduction and notes pointing readers to the links between Aquinas' biblical commentary and his Summa Theologiae. When a verse from the Gospel of John is directly quoted in the Summa Theologiae, the editors note this in the commentary. Aquinas' patristic sources, including Origen and Augustine, are carefully identified and referenced to the Patriologia Latina and Patrologia Graeca.