Keys to the Bible's Treasure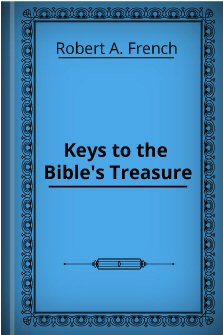 Overview
Many Christians do not feel confident that they can accurately determine the meaning of Bible texts. If you feel this way or if you just want to improve your Bible study skills, then this book is for you. This book was written to give you a way to unlock the Bible's treasures and obtain an accurate understanding of Bible texts.
Product Details
Title: Keys To The Bible's Treasure
Author: Robert A. French
Publisher: Logos Research Systems
Publication Date: 1999
Reviews
What other people are saying about Keys to the Bible's Treasure.